'Simple' White Artifact In Israel Turns Out To Be 'Impressive' 1,600-Year-Old Colorful Mosaic
KEY POINTS
Archaeologists discovered the stunning artifact in Yavne, Israel
The well-preserved mosaic is believed to be dating back to the Byzantine period
The black patches on it made experts suspect it features other colors
Archaeologists recently discovered a stunning 1,600-year-old colorful mosaic in Yavne, Israel, believed to have been once a part of a Byzantine-era mansion. It will become a part of the city's efforts to bring archaeology closer to the townspeople.
Experts from the Israel Antiquities Authority (IAA) discovered the well-preserved mosaic, believed to be dating back to 300 to 400 AD, according to a news release Monday.
The artifact was unearthed from an industrial zone that was operational for centuries. It had a black frame and had a simple white color, leading archaeologists to initially believe it was a "simple white mosaic paving." However, the black patches on it made experts suspect it features other colors. Sure enough, when they used acid to remove the white coating, they uncovered a colorful mosaic.
As such, it is now believed to have been once a part of a "splendid residential building" quite close to the industrial zone.
"It's the first time in Yavne that they found a colored mosaic floor," IAA archeologist Dr. Elie Haddad told CNN, describing the find as "unusual." He added that they also found some coins under it.
According to a news release from the Israel Ministry of Foreign Affairs (MFA), massive archaeological excavations have been going on in the city in recent years as a part of its city development program. The Jerusalem Post also noted that it is in Israeli law to conduct a salvage operation before construction projects. In this case, the IAA was excavating the area ahead of the construction of a new neighborhood.
The mosaic was eventually removed from the site after being documented. The plan is now to display it at a cultural center in Yavne to make archaeology more "accessible" to the residents.
So far, archaeologists have also found remnants of ancient wine presses, Haddad told CNN, adding that they hope to find even more artifacts.
"Archaeological preservation and awareness of the past are important values in the life of the city of Yavne, which has a magnificent history," the mayor of Yavne, Zvi Gur-Ari, said as per the MFA news release. "In an age of progress and accelerated development in all fields of life, future generations should also be able to see how the city has evolved throughout history."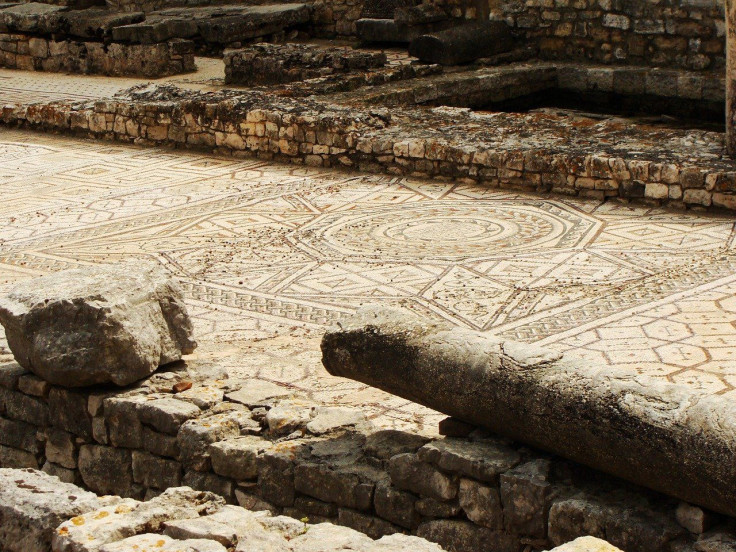 © Copyright IBTimes 2023. All rights reserved.