Singles' Day 2016: 11 Facts About The Chinese Shopping Holiday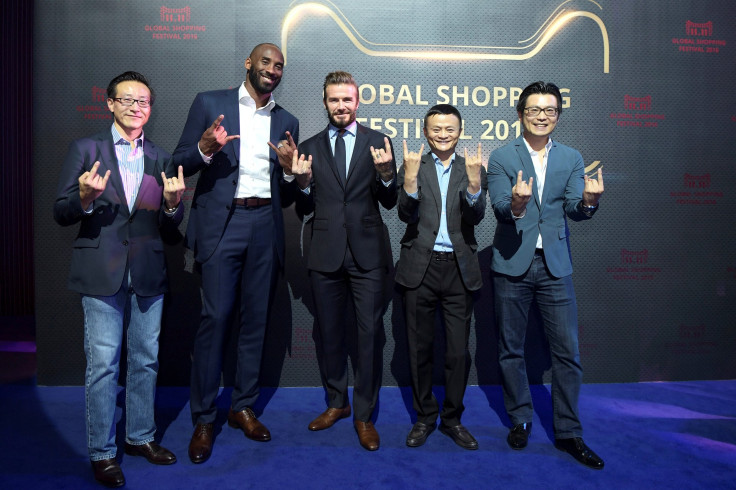 Cyber Monday has nothing on Singles' Day. The annual Chinese holiday, held Friday, does celebrate those who are single -- but it's a day entirely devoted to online shopping and sales.
Perhaps being single inspires one to shop more, because what began as a holiday devoted to singles in China eventually turned into one of the biggest shopping holidays of the year.
Online shopping discounts encourage consumers to spend on the 11/11 holiday and, in the past, sales have outdone Black Friday and Cyber Monday sales in the U.S.
In 2009, Chinese e-commerce company Alibaba Group Holding Ltd. began using the holiday to promote store sales. Shopping sales have continued to climb every year since. For 2016, the first five minutes of the Singles' Day "shopathan" saw 6.81 billion yuan (or $1 billion) in sales, according to Bloomberg.
"Alibaba will likely break another Single's Days sales record this year as bargain-seeking Chinese consumers again flex their spending muscle and shrug off any concerns there may be about China's slowing economy," eMarketer analyst Andria Cheng told Bloomberg.
In honor of Singles' Day, here are 11 quick facts about one of China's biggest shopping holidays of the year.
The holiday is quite literally represented by the days of month. The Nov. 11 represent the two "bare sticks" in the 11/11 date which are meant to indicate the "singles."
The holiday began as a joke and was first celebrated in the '90s, according to CBS.
Singles' Day was first started by a group of college students who wanted to celebrate their single-dom.
The date is known today for its massive shopping sales, after retail firm Alibaba decided to promote the holiday as such.
Because of the money consumers began to spend on the holiday, Alibaba created its famous "Double 11" copyrighted term.
In a comparison between Cyber Monday in U.S. and Singles' Day in 2013, Cyber Monday generated little over $1 billion in sales while Singles' Day brought in close to $6 billion, according to BBC.
For 2016, retail revenues were expected to climb over $20 billion according to analysts, the LA Times reported.
Recently, Alibaba has introduced a shopping service, "Buy+," that allows shoppers to make purchases using a VR headset, according to the Wall Street Journal.
Alibaba chose Singles' Day as the next big online shopping holiday because of its November date, which was previously a low season for shopping.
Singles' Day falls between China's "golden week" and National Day and Chinese New Year, two other Chinese holidays known for shopping.
In 2015, Alibaba's Singles' Day sales amounted to 91.2 billion yuan (or around $14.32 billion) Reuters reported. The sales surpassed U.S. Black Friday and Thanksgiving sales combined from that year.
© Copyright IBTimes 2023. All rights reserved.
FOLLOW MORE IBT NEWS ON THE BELOW CHANNELS