Slab City, California: The Edge of Reality [PHOTOS]
Somewhere on the edge of reality lies Slab City, a free RV oasis just east of the Salton Sea in the Colorado Desert of southeastern California.
It's a place to journey into self-proclaimed exile from mainstream society - a place for travelers, wanderers, artists, snowbirds, and hippies. It's a place of escape for the down and out and a place of refuge for the downright crazy.
The squatter community takes its name from the concrete slabs and pylons that remain from the abandoned World War II Marine barracks of Camp Dunlap. Thousands of campers venture to slab city in the winter months, though a group of around 150 permanent residents live in the Slabs year round through the grueling summer heat.
If you've seen Sean Penn's Into the Wild or read the Jon Krakauer book, you may be familiar with Slab City. It's where Christopher McCandless hunkered down for a time - and the place hasn't changed much since McCandless' visit in the early 1990's.
At 120 feet below sea level, this community is truly off the grid. There is no water or electricity and the landscape is sprinkled with RVs, aging trailers, tents, and art instillations.
Have a look below at life on the edge: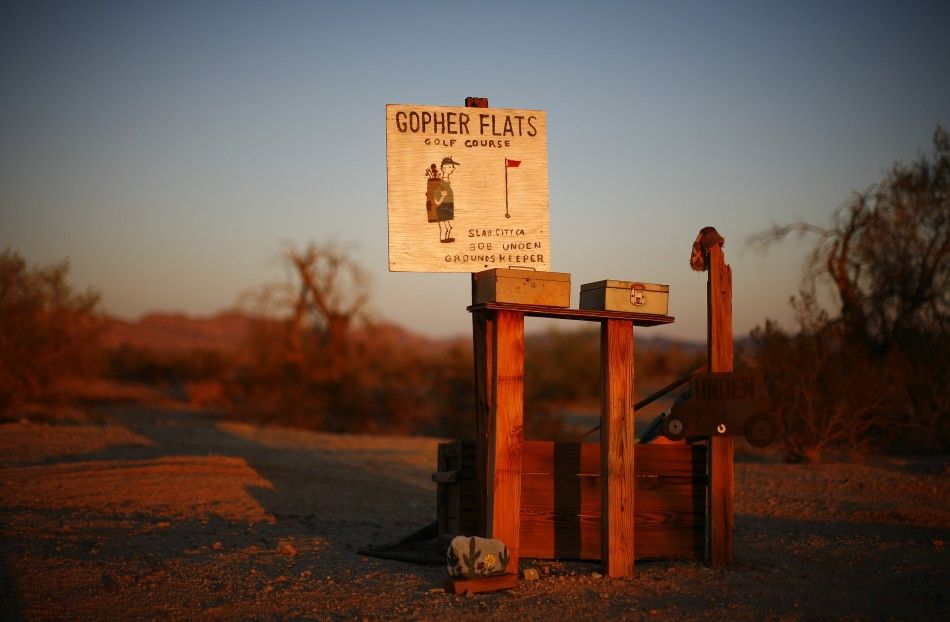 © Copyright IBTimes 2023. All rights reserved.