Slack Stock Up 48% On NYSE Trading Debut
Slack Technologies Inc., creator of the popular Slack real-time collaboration app and platform, saw its stock jump 48.5 percent during its debut Thursday at the New York Stock Exchange (NYSE).
Trading under the symbol WORK, Slack opened at $38.50, nearly 50 percent above the reference price of $26 set by the NYSE Wednesday night. It closed at $38.62, up 48.5 percent, and traded at $38.85 after hours.
The huge boost brought Slack's market cap to $19.5 billion from about $17 billion on the secondary market in early April. During its last financing round in 2018, Slack raised $427 million to bring its valuation to $7.1 billion. It currently has more than $800 million cash on hand.
Slack reported a net loss of $138.9 million on revenue of $400.55 million for the year ended Jan. 31. Slack said it had over 10 million daily active users as of the time, and its number of paid customers rose 49 percent year-on-year.
Instead of doing an IPO, Slack opted for the rarely resorted to direct public offering (DPO) to introduce its shares to the public. A DPO is a type of offering where a company offers its securities directly to the public to raise capital.
A DPO eliminates the middlemen (investment banks, broker-dealers and underwriters) typically used in an IPO. The issuing company self-underwrites its own securities in a DPO and is also a way for existing shareholders to get liquidity by registering their shares for sale on the public market.
Slack said it engaged Goldman Sachs, Morgan Stanley and Allen & Company as financial advisors for its DPO. Other financial firms served as associate financial advisors.
Slack left it to the NYSE to set the reference price at $26 Wednesday evening. It said the opening price for Slack's Class A common stock was determined by the buy and sell orders collected by the NYSE from broker-dealers.
Slack's DPO featured a dual-class structure, with Class B shares holding 10 votes per share to consolidate voting power among the company's top shareholders. Slack's prospectus filed before the DPO shows Accel (an interbank network) as the company's largest shareholder with 24 percent.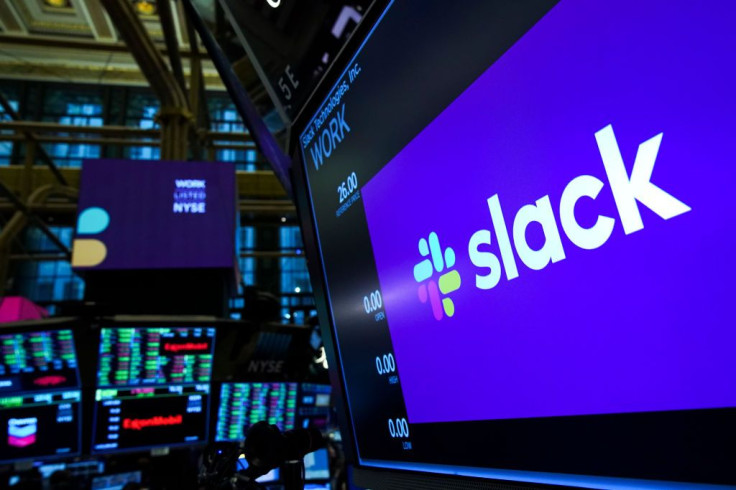 Private American venture capital firm Andreessen Horowitz owns a 13.3 percent stake while California-based venture capital firm Social Capital owns 10.2 percent. Slack CEO Stewart Butterfield owns an 8.6 percent stake.
Butterfield said Slack's success foreshadows a change to email as we know it. He predicts conventional email will be phased out in five to seven years in favor of platforms like Slack that provide public and private messaging channels.
"Everyone will choose this," boasted Butterfield about Slack.
© Copyright IBTimes 2023. All rights reserved.