Slovakia Refuses To Accept Muslim Migrants From Syria, Will Only Allow Christians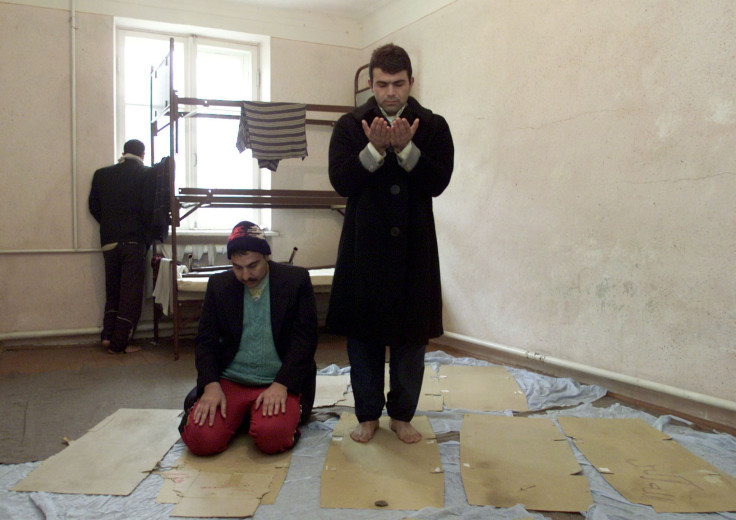 A Slovakian official said Wednesday that the country is prepared to accept only Christian migrants from Syria under a European Union relocation plan.
Interior Ministry spokesman Ivan Metik told the BBC that Muslim migrants wouldn't be accepted, claiming that they "are not going to like it here." He added that Muslim migrants should avoid moving to the country, warning that they would find it difficult to integrate with the majority Christian population.
Slovakia is required to take in 200 Syrian refugees from camps in Turkey, Italy and Greece as part of an E.U. plan to resettle new migrants.
"We could take 800 Muslims, but we don't have any mosques in Slovakia, so how can Muslims be integrated if they are not going to like it here?" Metik told the BBC. "We want to really help Europe with this migration wave, but … we are only a transit country and the people don't want to stay in Slovakia," he added.
E.U nations agreed in July to resettle over 32,000 asylum seekers over the next two years, a figure lower than the previous target of 40,000. The move comes at a time when Europe and the Mediterranean are facing an unprecedented migrant crisis.
The United Nations refugee body said this month that 107,500 had crossed into the E.U. in July, triple of that reported in the same month last year. The U.N. has also warned that over 4 million Syrians have been forced to flee their country due to the ongoing conflict there -- a crisis that U.N. High Commissioner for Refugees António Guterres has called the "biggest refugee population from a single conflict in a generation."
Across Europe, conservative leaders have warned that Europe's policy towards migration issues was placing a severe strain on the host countries' infrastructure and culture. "Left-wing policies have led to illegal immigrants flooding Europe, threatening European countries with an unprecedented social, economic, cultural and security conflict," Hungary's ruling Fidesz party said last week.
European authorities, meanwhile, condemned the Slovakian plan. An unnamed source told the Daily Express that Slovakia could face legal action if it went through with its plan.
Babar Baloch, Central Europe spokesman for the UN High Commissioner for Refugees, said: "Resettlement is greatly needed for many refugees who are at extreme risk among the world's most vulnerable groups," according to the BBC.
"We encourage governments to take an inclusive approach while considering refugees for resettlement and should not base their selection on discrimination."
However, Slovakian President Robert Fico said that the country was being forced to accept responsibility for problems it did not create. "I only have one question: Who bombed Libya?" Fico asked in an interview with an Austrian newspaper cited by the Wall Street Journal on Wednesday . "Who created problems in North Africa? Slovakia? No."
© Copyright IBTimes 2023. All rights reserved.
FOLLOW MORE IBT NEWS ON THE BELOW CHANNELS