Smallest Baby In South Asia To Ever Survive Hailed 'Miracle' By Parents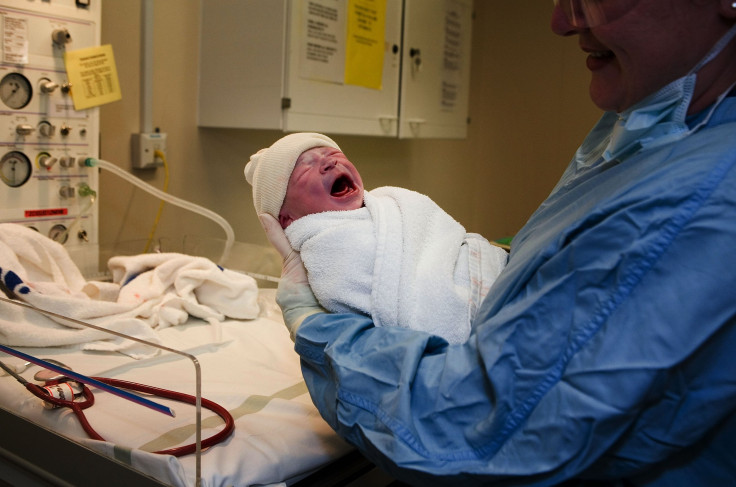 A 28-week-old infant from Rajasthan, India, became the smallest ever baby to survive after premature birth in entire South Asia.
Born on June 15, 2017, Manushi weighed just 14 ounces — not bigger than a large bar of Cadbury chocolate — making her one of the smallest babies ever to be born in the world, New York Post reported.
The doctors at Jivanta Children's Hospital in the India city of Udaipur decided to perform an emergency C-section on the 48-year-old Seeta, Manushi's mother, after she underwent complications during her pregnancy, including extremely low blood pressure. An ultrasound performed on Seeta 12 weeks before her estimated delivery date revealed a lack of blood flow to the placenta.
At the time of Manushi's birth, her height was 8.6 inches and she had underdeveloped lungs, heart, brain, kidneys in addition to having paper-thin skin. The doctors told her parents that she had 0.5 percent chance of surviving.
"Babies born this small have an extremely poor function of all body organs which include lungs, heart, brain, kidneys, intestine, skin, adrenals etc. and all of them need support for the survival of the baby," Dr. Pradeep Suryawanshi, Senior Professor of Neonatology from Bharti University in Pune, India, said, Times Now reported.
"Problems related to any one system can singularly kill the baby and is the commonest outcome in these cases. The babies that small have less than 0.5 percent chance of survival without brain damage," he added.
Although Manushi is presently out of danger and hoping to have a normal future ahead, the road to survival was not a smooth one for Manushi, as even the doctors were unsure whether they will be able to save the premature baby.
"When the baby was born, we were uncertain of what could happen," Dr. Sunil Janged, a chief neonatologist at the hospital said. "She was struggling to breathe, so was immediately put on advanced respiratory support ventilator to expand her tiny, immature lungs. She could not be fed adequately due to the immaturity of her gut," added.
"We had to start the baby on total parenteral nutrition, which basically means giving all the essential nutrients such as amino acids, lipids, carbohydrates, minerals, multivitamins and trace elements directly into blood circulation," he added.
After seven weeks of staying under intensive care, the baby was able to breathe on her own.
Six months later, a healthy Manushi weighed 5.2 pounds. Her brain functioned normally and her eyes developed at the standard pace. She was able to go home with her parents after battling to survive for half a year.
Janged said that the importance of saving Manushi's life was also important because of her gender.
"We decided to save the life of the baby and offer her necessary medical care and attention because we wanted to send out a message that a girl child must be protected," he said. "In a state like Rajasthan where female infanticide is rampant, people have to come forward and take steps to end this evil practice."
Manushi's parents have termed her a real-life miracle.
© Copyright IBTimes 2023. All rights reserved.