Smoking Associated With High Risk Of Schizophrenia, New Study Shows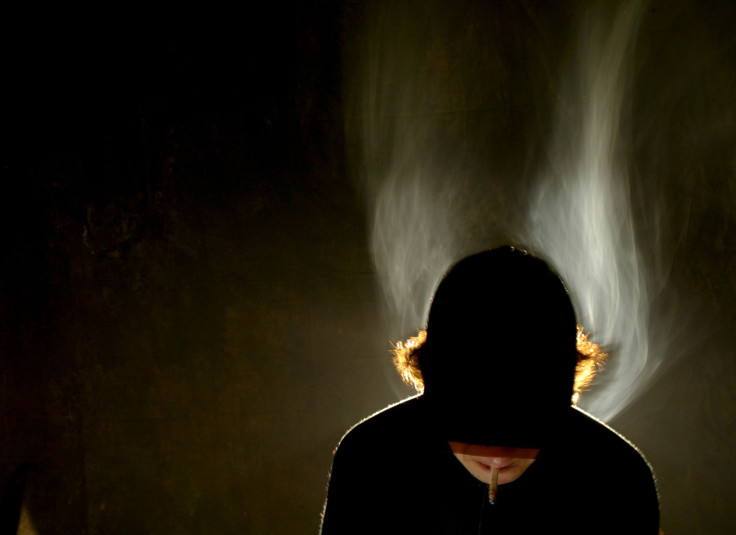 People who smoke are at increased risk of developing schizophrenia, according to a study published Friday. The findings challenge the common belief that people with the disorder were more likely to resort to smoking as a form of self-medication to ease the distress of hallucination.
Researchers at King's College London examined 61 previous studies that involved 14,555 smokers and 273,162 non-smokers. The findings showed that nicotine exposure can lead to changes in the brain as it increases the release of the chemical dopamine, causing the development of psychosis.
The study, published in the journal Lancet Psychiatry, showed that 57 percent of people with psychosis were smokers when they first experienced a psychotic episode. Moreover, people who smoked daily had twofold chances of developing schizophrenia compared to those who did not smoke at all, the researchers said in a statement. The findings also showed that smokers developed schizophrenia about a year earlier than non-smokers, and that it was likely to develop in smokers at a younger age.
"While it is always hard to determine the direction of causality, our findings indicate that smoking should be taken seriously as a possible risk factor for developing psychosis, and not dismissed simply as a consequence of the illness," James MacCabe, the study's co-author and a physician at King College's Institute of Psychiatry, Psychology and Neuroscience, said in the statement.
Researchers also said that the study did not suggest that the smokers develop schizophrenia, but in fact, it was the other way round -- smoking increased the risk of the disorder.
However, the authors said more research was needed in this area to establish a stronger relationship. "Longer-term studies are required to investigate the relationship between daily smoking, sporadic smoking, nicotine dependence and the development of psychotic disorders," said Sameer Jauhar, the study's co-author and research fellow at King's College London.
© Copyright IBTimes 2023. All rights reserved.