'So Far Never,' Rafael Nadal Says When Asked About Contemplating Retirement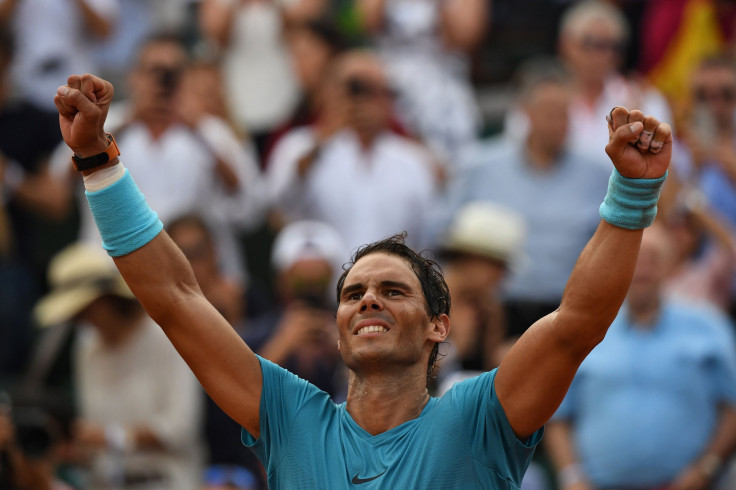 Rafael Nadal insists the thought of retiring from the game has thus far never crossed his mind as he is a "positive person" and always looks forward rather than giving up when faced with an adversity like injury.
Among the big four — Roger Federer, Nadal, Novak Djokovic and Andy Murray — it is the Spaniard that struggled the most with injuries during his career. Despite all the setbacks, he has always found a way to get back to his best.
Nadal struggled with multiple injury issues during the 2014-16 seasons and a number of times during his fitness struggles the question about his long-term future in the game were raised.
During the 2016 campaign, he struggled with a wrist injury that saw him miss big chunks of the season which eventually led him to end it in October. He returned at the start of the 2017 campaign in sublime form and went on to win six titles which included two Grand Slams.
Nadal struggled with a knee injury at the end of the 2017 campaign, before returning at the start of the 2018 season. His return did not last long, as he suffered a hip injury at the Australian Open in January and was again sidelined for almost three months.
Like he has done on multiple occasions, he returned to action in April and has gone on to win four tournaments including a 11th French Open title at Roland Garros. Nadal revealed that it was this mindset that kept him going despite facing multiple setbacks.
"So far never," Nadal said when asked if he ever contemplated retiring from tennis, as quoted on Tennis World USA. "I am a positive person and if I got hurt I never thought that I would not recover. Of course, you need to be patient and calm."
The 17-time men's singles Grand Slam winner also spoke about his strategy to get over a loss. Nadal revealed that he does not focus on his losses for too long as it stops him from playing his natural game.
"Above all, I don't really focus on it. You can't play if you do it. My first thought is to feel well, be on court the way I know. And then I say: 'Well, let's see how it goes..,'" he said.
The Spaniard is aware that he is in the latter stages of his career and soon it will be time for the younger generation to take over. He believes there are future Grand Slam champions among the current crop coming through on the ATP tour, but advised them to have patience and not try to achieve everything at the same time.
"I see passionate and motivated younger players. Among these ones, there are absolutely champions, but they shouldn't make the mistake to pretend everything and straightaway. In the sport, you should not be in a rush," Nadal added.
© Copyright IBTimes 2023. All rights reserved.