Sochi 2014 Olympics: Will Warm Weather Disrupt The Games?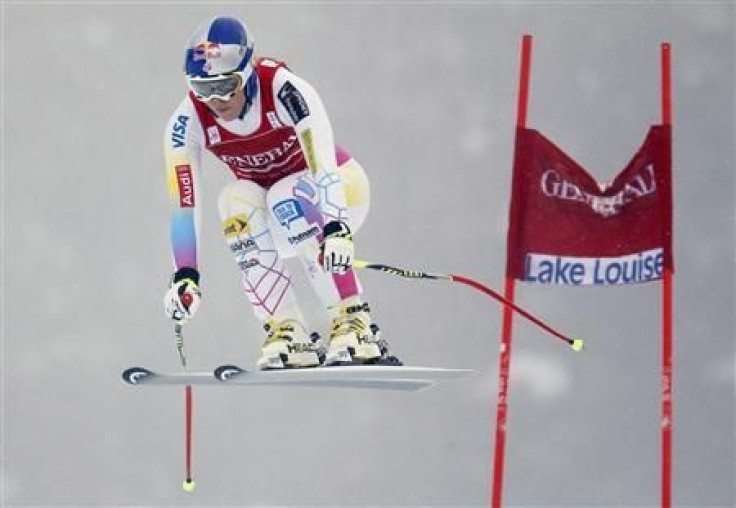 With the 2014 Winter Olympics just one month away, the role Mother Nature will play on outdoor events in Sochi, Russia, continues to draw substantial attention.
The prospect of warm weather disrupting ski events and the possibility of flooding and avalanches have served as additional headaches for organizers, who are dealing with a variety of issues and complications other than Sochi's subtropical climate.
In February 2013, Sochi saw temperatures reach as high as 63 degrees Fahrenheit, and rarely dipped into the low 30s. Temperatures this week have been slightly above historical averages.
On Tuesday, Sochi had a high of 55 degrees and a low of 42 degrees, which was considerably warmer than historical averages, according to accuweather.com. Similar temperatures are expected throughout the week.
Skiing could be the only sport affected, as the mountain region rarely dips to extremely low temperatures. Russian President Vladimir Putin hit the slopes on Friday, a sign perhaps of Putin's personal interest in making sure the Games go as smoothly as possible.
There may not be much reason for Putin or others to fret, though. Sochi organizers reportedly have created several large piles of snow, which are covered with special insulated blankets. There is roughly 16 million cubic feet of snow stockpiled for the competitions.
Mikko Martikainen, a Finish snowmaking expert, is in charge of the snow at Sochi and believes there may even be too much white stuff.
There's "absolutely no risk of lack of snow," Martikainen told ABC News in December.
The Winter Games have been down this road before. In 2010, there was a great deal of focus on how Vancouver, which has a mild climate compared to the rest of Canada, could host the Games over perhaps other more suitable cities.
The 2010 Olympics were expected to be the warmest ever due to El Nino, but the Games experienced few major weather problems.
"In Canada, if somebody said 'Pick the least likely place for a Winter Games,' I would have picked Vancouver and, in Russia, I would have picked Sochi," Environment Canada's senior climatologist David Phillips told the CBC in February 2013.
"I think we think we can fool Mother Nature sometimes."
© Copyright IBTimes 2022. All rights reserved.
FOLLOW MORE IBT NEWS ON THE BELOW CHANNELS