Sochi Olympics From Space: NASA Satellite Captures 2014 Winter Olympics Venues And Sites [PHOTOS]
The Sochi 2014 Winter Olympics is currently underway and NASA has a bird's eye view of the games. The Terra satellite has captured several images of the Sochi Winter Olympics including the venue that hosts the indoor sporting events as well as the ski resort that is home to the alpine events.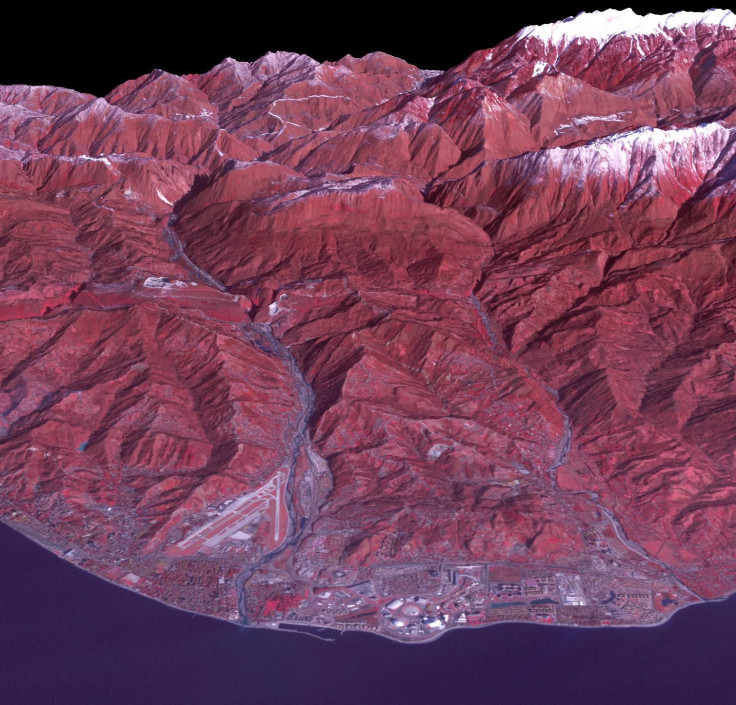 The 2014 Winter Olympics are being held in the resort town of Sochi and NASA notes the city is the warmest ever to host the event. The Terra satellite was positioned above Sochi and NASA used the Advanced Spaceborne Thermal Emission and Reflection Radiometer, ASTER, instrument to capture the images of the winter games.
According to NASA, the ASTER instrument observes Earth in 14 wavelengths to create detailed images that include surface temperature, elevation and reflectance. In the Sochi satellite images, areas of vegetation are seen in red, snow in white, the ocean in blue and buildings in gray.
NASA's Terra satellite captured the images on Jan. 4 and includes maps of the Olympic Park Coastal Cluster and the Rosa Khutar ski resort.
The satellite image of the Olympic Park Coastal Cluster(above) includes a view of the Black Sea and the surrounding mountains although the city of Sochi is not visible, notes NASA. The home to the indoor sports of the Winter Olympics is at the center of the shoreline. The cluster contains arenas for curling, hockey and skating. The Mountain Cluster hosting Olympic alpine events is located at the top right of the photo and the airport can be seen at the bottom left of the image.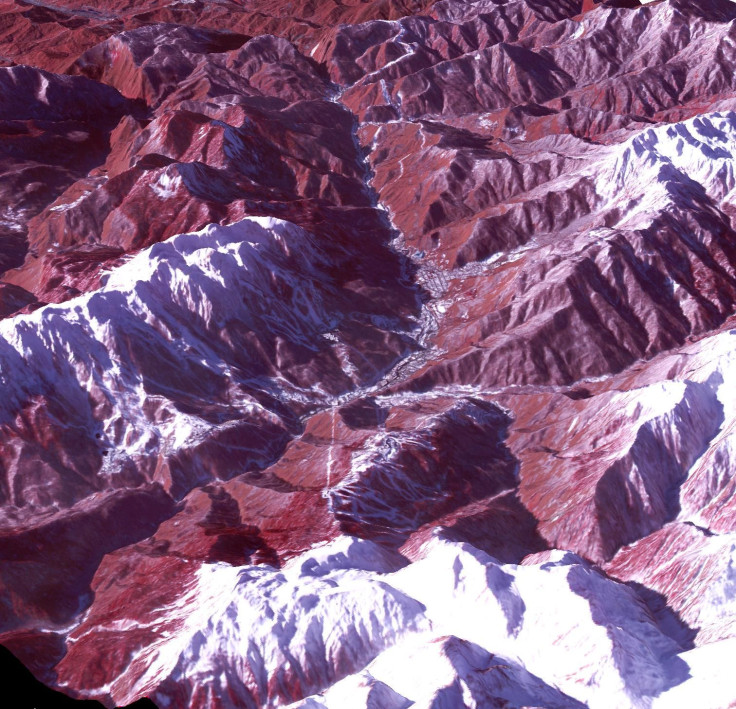 In the second satellite image (above), NASA provides a detailed look at the Mountain Cluster and the Rosa Khutar ski resort. The resort itself is located at the center of the image and the Olympic runs can be seen in the shadows to the left of the resort, notes NASA. The Mountain Cluster contains the Laura Cross-Country Ski and Biathlon Center, the RusSki Gorki Ski Jumping Center, the Rosa Khutor Extreme Park, Sanki Slide Center and the Rosa Khutor Alpine Center.
© Copyright IBTimes 2023. All rights reserved.