Soldier Suicide Statistics In Israel: More Israeli Fighters Kill Themselves Than Die In Battle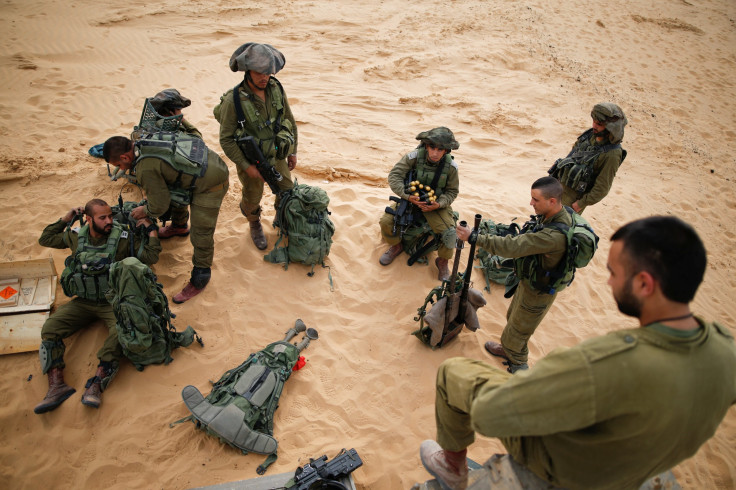 Of the 41 soldiers in the Israeli Defense Forces who died last year, 15 took their own lives -- that means more troops died from suicide in 2016 than from any other cause of death.
The total number of IDF soldiers who were killed in 2016 rose slightly, as 36 soldiers were killed the year before. This was the third year in a row that 15 soldiers died by suicide.
All of the soldiers who took their own life in 2016 were male: Twelve were conscripted soldiers, two were career soldiers and one was an army reservist. The suicides from 2016 are considered "suspected suicides" by the Israeli army because they are still under investigation. Most of the conscripted soldiers were killed in the middle of their mandatory service, reported the Israeli newspaper Haaretz.
In 2006, the IDF began to prohibit soldiers from taking their service weapons home in an attempt to stop them from committing suicide while on break. The year before, 36 soldiers took their own lives. A 2010 military study found that this policy was responsible for a 40 percent decrease in the total number of suicides by IDF soldiers. The military also began to provide mental health and suicide training, according to an officer who spoke to the Times of Israel.
By 2013, only seven soldiers committed suicide. But that number rose to 15 the following year.
Of the other soldiers who died last year, nine died in on-base accidents, seven in off-duty car accidents, six from illnesses or other medical reasons and four died in the course of military operations. In addition, 43 soldiers were seriously injured.
Four IDF soldiers have died in 2017 after a Palestinian driver ran a truck into a group of soldiers who were getting off a bus in Jerusalem on Sunday.
© Copyright IBTimes 2023. All rights reserved.