Some Charges Against Sam Bankman-Fried Could Be Dropped If Bahamas Intervenes, Prosecutors Say
KEY POINTS
The U.S. will not proceed with charges filed post extradition without the Bahamas' consent
SBF's legal team has asked the court to dismiss most charges against the disgraced FTX co-founder
SBF extradited from the Bahamas to the U.S. in December
Some of the charges against Sam Bankman-Fried, former CEO of now-bankrupt cryptocurrency exchange FTX, may be dropped if the Bahamas government objects, federal prosecutors said Monday.
"The Government [United States] will proceed on the new charges in the S5 Indictment if The Bahamas consents to trial on these charges, and will not proceed on those counts if The Bahamas denies the government's request," prosecutors said in a filing in the U.S. District Court for the Southern District of New York.
They were referring to four additional charges against Bankman-Fried after his extradition to the U.S., which included alleged bribing of Chinese officials and bank fraud.
His legal team urged the court to dismiss 10 of 13 charges against the 31-year-old businessman in a filing on May 8. The lawyers said several of the charges were "multiplicitous," a legal term used when two charges "allege the same offense."
"Mr. Bankman-Fried respectfully moves the Court to dismiss the multiplicitous counts in the S5 Indictment before trial, or to require the Government to elect between them, in order to prevent undue prejudice," SBF's lawyers said.
They argued the additional charges were a violation of the extradition treaty between the U.S. and the Bahamas. The SBF legal team also claimed federal prosecutors did not substantiate most of their allegations.
Bankman-Fried is currently out on bail after he reached an agreement with prosecutors, which includes a restriction on his use of electronic devices and apps.
The ex-crypto billionaire pleaded not guilty to the new charges against him after his extradition. He previously pleaded not guilty to eight counts of fraud and conspiracy over his alleged stealing of funds from FTX customers to cover losses at his hedge fund, Alameda Research.
Bankman-Fried was arrested in the Bahamas in December after the collapse of FTX and was scheduled for trial on Oct. 2. In a blog post in January, he wrote he "didn't steal funds, and I certainly didn't stash billions away."
Two of SBF's closest associates have already pleaded guilty to defrauding FTX customers. Caroline Ellison, Alameda's former chief executive, said during her plea hearing that Bankman-Fried and other executives took billions in secret loans from the trading firm.
The disgraced FTX co-founder's father, Joseph Bankman, is paying his son's legal fees through money borrowed from Alameda Research, Forbes reported in March.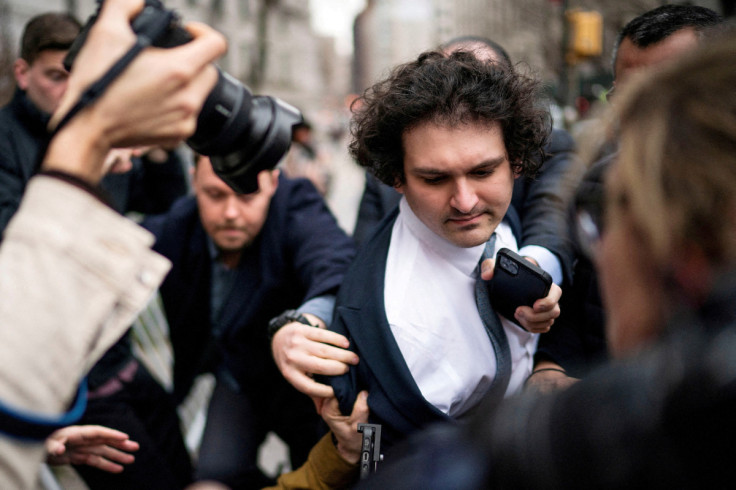 © Copyright IBTimes 2023. All rights reserved.