Soni Sets World Record in 200-Meter Breaststroke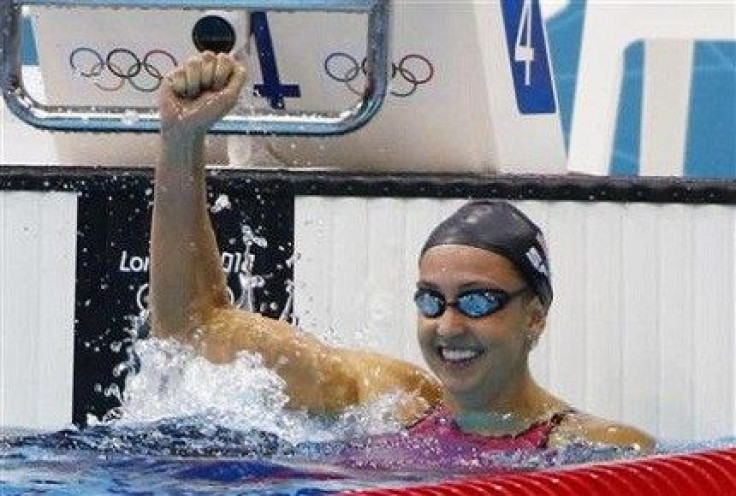 American Rebecca Soni set another world record to defend her 200-meter breaststroke title on Thursday.
The 25-year-old New Jersey native swam the race in 2 minutes, 19.59 seconds, beating her semifinals time by 0.41 seconds.
"I just thought, 'That was the semifinal, now I've got to do it in the final,' " Soni said.
The victory means Soni is the first American swimmer to successfully defend an Olympic breaststroke title.
Satomi Suzuki of Japan earned a silver at 2:20.72, while Russian Yulia Efimova finished third at 2:20.92. American Micah Lawrence came in sixth at 2:23.27.
Soni's gold-medal effort marked another achievement for U.S. swimming in the London Games. Michael Phelps, Ryan Lochte, Nathan Adrian, Matt Grevers, Tyler Clary, Missy Franklin, Allison Schmitt, and Dana Vollmer have all took home gold in individual events.
"I'm so happy," Soni said. "I can't believe I did it."
Earlier this week, Soni earned a silver in the 100-meter breaststroke, behind Ruta Meilutyte of Lithuania. In the 2008 Olympic Games, Soni won the gold in the 200-meter breaststroke with a time of 2:20:22, and earned a silver in the 100-meter breaststroke.
The former USC Trojan is currently dating fellow Olympic swimmer Ricky Berens, who was part of the U.S. 4x100-meter freestyle relay team that won the gold.
© Copyright IBTimes 2023. All rights reserved.