Sony Xperia GX Release: Will You Wait For US Launch Of The Next Xperia Or Buy The HTC One X?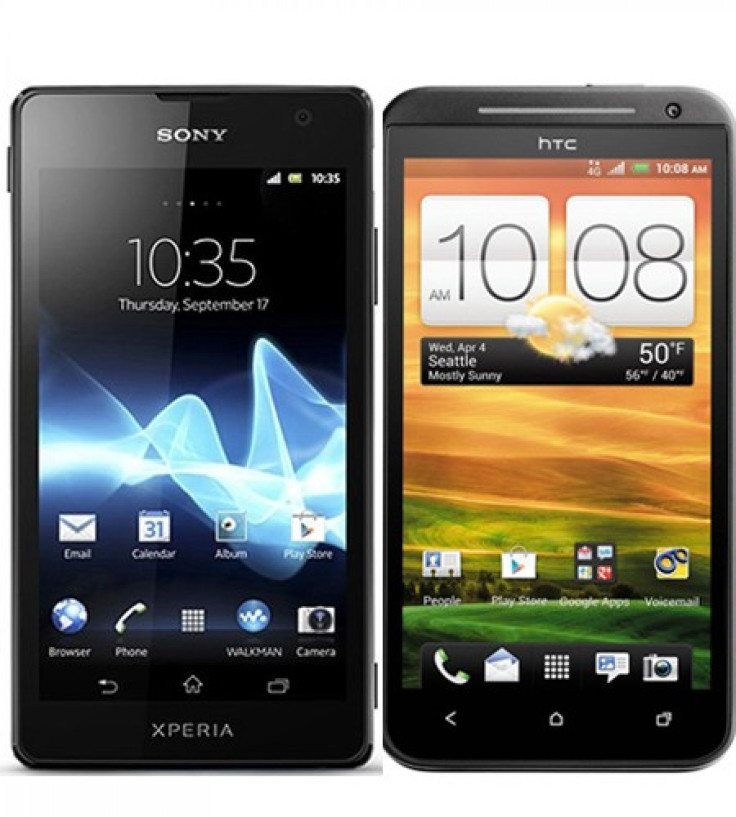 Sony Mobile Communication is one of the leading Android smartphone manufacturers to challenge Samsung Galaxy S3 and HTC One X with its latest flagship devices.
It was only last month that there were rumors about the Japanese phone maker's plans of secretly working on the launch of one of its best smartphone offering in the market so far. And on May 9, Sony announced the release of Xperia GX at the London event, accompanied by the launch of another flagship handset, Sony Xperia SX.
Both Android smartphones, the Xperia GX and Xperia SX, will be available in the Japanese market from summer 2012. The availability or pricing for a worldwide release of the handsets has not been announced yet by the company so far. At the same time, Sony Xperia GX, which is also known by its codename LT29i Hayabusa, is quite an impressive handset backed by 4G LTE capability and is modeled after the Xperia Arc.
The new handset would also offer its users three new applications introduced to the device. These applications include the WALKMAN app, which would integrate high quality audio technologies, such as clear stereo, clear bass, VPT surround sound, manual equalizer and xLOUD. The Album application will bring intuitive ways to sort and browse high quality photos and videos at high speed, as well as providing instant viewing, commenting and sharing of photos on Facebook and other online albums, leveraging the camera capabilities of the Xperia GX. And lastly, a Movies app, which would avail the buyers with streamlining the playback and view movies in high quality audio and video, with intelligent database search to discover more info about the movie for an immersive experience.
At the same time, HTC's biggest bet of the year, the One X, has also been introduced to a few countries,including the US. The country's wireless carrier operator AT&T launched the smartphones in the market just last week at a price tag of $199.99 with a contract of 2 years. The HTC One X has already impressed tech experts and the phone has come up with numerous groundbreaking specifications to shake up the smartphone market.
Both smartphones are bold, beautiful and powerpacked. So how will you decide which of the two will stack up for you in the best way? Well, here is the brief on all specs and pricing details of both the heavyweight handsets. Take a look and decide which of the two is worth your wallet and whether you should wait for the release of Sony Xperia GX or just head to an AT&T store to buy the HTC One X for your next phone upgrade.
HTC One X Vs Sony Xperia GX -- Specs Comparison
Form Factor
Sony's new smartphone offering, the Xperia GX comes on the design success of the Xperia Arc and it incorporates a matte texture and slim line body, which would fit well into the consumer's palm or pocket. Detailing on the phone's dimensions, it measures around 131 x 69 x 10.5 mm and would weigh around 127 grams. On the other hand, the HTC One X has a candybar form factor and figures dimensions of around 134.4 x 69.9 x 9.3 mm and weighs about 130 grams.
Further, Xperia GX would flaunt a screen of 4.6-inch HD Reality Display with 1280 X 720 pixels of resolution, boasting Mobile Bravia Engine technology. While, HTC One X features 4.7-inch Super IPS LCD2 touchscreen with 720p resolution.
At the same time, Sony Xperia GX would have a slightly higher pixel density of 319 PPI as compared to HTC One X pixel density of 312ppi.
Operating System
Both smartphones run on Android 4.0 ICS which features multi-tasking, rich notifications, resizable widgets and new lock screen actions. Further, Sony Xperia GX will offer its users three new applications, including the WALKMAN app, Album application and a Movies app.
HTC One X has much more to offer as the handset along with the latest OS is also topped by HTC Sense UI version 4.0. Additionally, HTC offers 25GB of Dropbox storage free for 2 years, Beats Audio integration and enhanced video and photo capabilities.
Processor
HTC One X is known for its quad-core 1.5 GHz Tegra 3 processor. It has 1GB of RAM and 16/32GB of internal storage. Surprisingly, there is no expandable memory option in One X. Also, the AT&T variant of One X will be dual-core only, based on Qualcomm Snapdragon chipset. The US version will feature 1.5GHz dual-core Qualcomm Snapdragon CPU instead of the 1.5GHz quad-core Nvidia Tegra 3 processor. Hence HTC fans in the US would still have to wait a little more for the quad-core version of the smartphone.
The Xperia GX, meanwhile, would be powered by a 1.5GHz Qualcomm MSM8960 Snapdragon S4 dual-core processor. Further, accompanied by 1GB RAM and just like the One X, the Xperia GX also does not have expandable memory card slots option and will have only 16GB internal storage.
Camera
Well, this is one of the most groundbreaking features of Sony Xperia GX as the smartphone comes with a big camera upgrade with updated features. The new smartphone is equipped with a new 13 megapixels Exmor R camera with stacked camera sensor along the HDR video function and improved low-light performance. Moreover, it will have a 1080p HD video recording capability accompanied by a front-facing 1.3 megapixel camera for forwarding video chats.
One X also has an 8 megapixel camera to keep up with competition, accompanied with LED flash support. It records 1080p videos at 30fps with stereo sound recording. Further, it also has a VGA 1.3-megapixel camera in the device that is capable of recording 720p videos.
Connectivity
In the following segment, HTC One X features Wi-Fi with DLNA sharing and hotspot functionality, Bluetooth version 4.0, NFC, assisted GPS and microUSB version 2.0 with MHL support. However, there is no FM Radio support in One X.
While the Sony Xperia GX features a Wi-Fi 802.11 a/b/g/n with DLNA, Wi-Fi hotspot as well as Bluetooth 2.1 with A2DP wireless technology, but no NFC. However, the new phone has a 4G LTE radio which would allow up to 75Mbps download speeds.
Battery
HTC One X has an internal, non-removable 1,800mAh battery and the Sony Xperia GX, the new phone also comes with a no-replacable 1700mAh battery.
So lets us know in your comments, which one of the powerful smartphones would be your choice, the HTC One X or Sony Xperia GX?
© Copyright IBTimes 2023. All rights reserved.