Sorry Scottie Pippen, LeBron is No Michael Jordan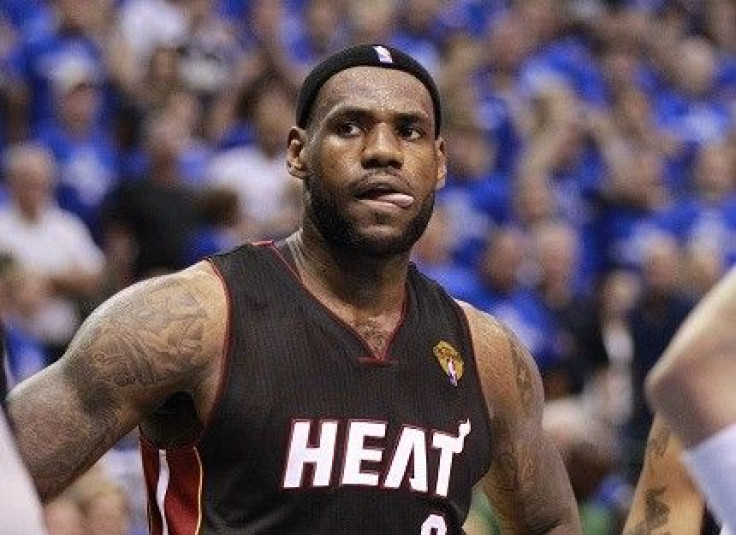 Sunday night's Dallas Mavericks' NBA Finals victory over the Miami Heat was a victory for a lot of people.
Mavericks fans, and basketball fans who considered the alliance of LeBron James, Dwyane Wade, and Chris Bosh a shortcut to winning a championship rejoiced as Dallas took home the title.
The Mavericks' championship title is also a victory for those who feel that James had no business being mentioned in the same sentence with Michael Jordan, as former Bulls' teammate Scottie Pippen had done in May.
Michael Jordan is probably the greatest scorer to play the game, Pippen said on Mike & Mike In The Morning on ESPN Radio. But I may go as far as to say LeBron James may be the greatest player to ever play the game because he is so potent offensively that not only can he score at will but he keeps everybody involved.
True, James is a remarkable talent, but there's more to sports than just athletic ability. James failed to show up in fourth quarters throughout the series, and hardly anyone would say that Jordan would have caved in similar fashion.
Jordan was a great clutch player, and demanded the ball, and the responsibility of carrying a team on his shoulders. James, on the other hand, faltered on a national stage.
Had James put together a clutch performance in the Finals, there would still be talk that his success came with the aid of two other superstars, and that he ran away from the challenge of winning a title in Cleveland. Of course, James made himself suspectible to such criticism.
After James's performance, Pippen's comments look all the more misguided. The former seven-time All-Star and six-time title winner with the Bulls has had problems of his own of late after losing much of his $120 million in earnings, and perhaps made such a comment to garner publicity.
James is still young, and probably has many years ahead of him to win a ring.
But for now, the comparisons with Jordan must stop.
© Copyright IBTimes 2023. All rights reserved.