South Africa Freedom Day 2015: 21 Years Of Free, Nonracial Elections Commemorated Amid Xenophobic Violence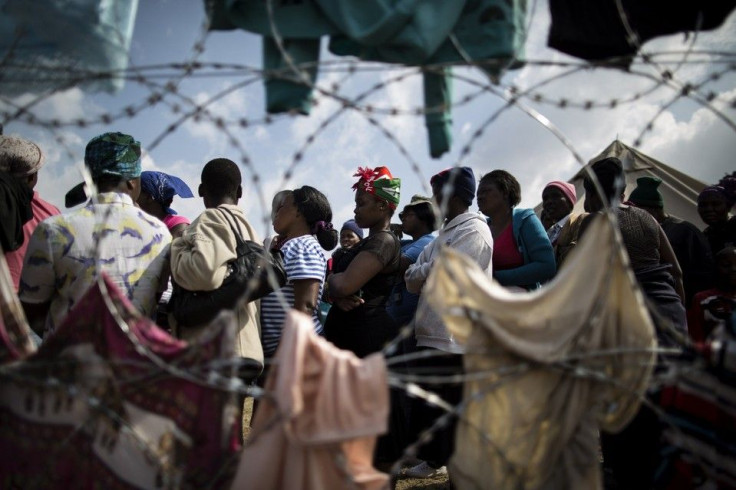 South African President Jacob Zuma urged citizens Monday to unite against xenophobic violence as the nation marked 21 years of freedom from colonialism and the apartheid regime, Eyewitness News in Pretoria reported. Thousands of South Africans gathered at the Union Buildings to celebrate Freedom Day, despite a spate of recent anti-immigrant attacks that have resulted in the deaths of at least seven people.
"The apartheid legacy has made us all [South Africans] sick. We need a psychological cure to drop the anger," Zuma told the crowd in Pretoria on Monday. "We have to address the underlying causes of violence and tension which is the legacy of poverty, unemployment and inequality in our country and our continent."
Zuma called on South Africans to recommit to building a nonracial, nonsexist society while commemorating 21 years of multiracial, democratic elections after four decades of racial segregation. After the apartheid regime ended, South Africa held its first free election April 24, 1994, when Nelson Mandela was elected the country's first black president of the post-apartheid era. Until that election, apartheid-governed elections had restricted voting to white citizens and a limited number of mixed-race voters since 1948.
Nathi Mthethwa, South Africa's minister of arts and culture, shared Zuma's sentiments and reminded citizens that other African nations played a part in ending South Africa's apartheid regime. "We are all African before we are South African," Mthethwa said Monday, Eyewitness News reported.
Displacement camps were set up in Durban for thousands of foreigners who this month have fled xenophobic violence. Looting and violence targeting non-South Africans broke out in the coastal city of Durban in KwaZulu-Natal province at the end of March. The anti-immigrant attacks have since spread to Johannesburg and other cities in Gauteng province. Locals accuse African migrants of stealing jobs and taking away business.
Unemployment and poverty have previously sparked xenophobic violence in South Africa. Anti-immigrant attacks swept South Africa in 2008, resulting in at least 67 deaths.
© Copyright IBTimes 2023. All rights reserved.