South Africa Xenophobia 2015: Zambia Radio Station Stops Playing South African Music Amid Durban Violence And Concerns About Revenge Attacks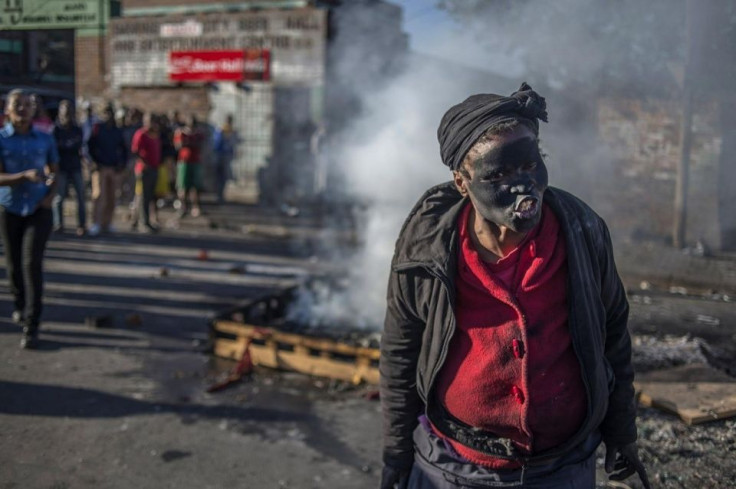 A Zambian radio station refused to play South African music Friday in protest against the ongoing xenophobic attacks on foreigners in South Africa. Asan Nyama, managing director of QFM Radio, told Punch Nigeria that he stopped playing the tunes to show solidarity with those who have died from the violence in the city of Durban and other parts of South Africa's KwaZulu-Natal province.
Many worry that growing anti-South Africa sentiments in other African countries could lead to revenge attacks in response to the xenophobic violence. The leader of a student group in Zimbabwe urged youth to retaliate in their home country by shunning South African businesses. Shots were fired at a border post separating Mozambique from South Africa earlier on Friday, when a crowd of Mozambicans demanded that no South Africans enter the country and dissuaded fellow citizens from entering South Africa.
"[I]f we look across in Mozambique, we saw the Lebombo Border crossing had to be temporarily closed. In Zimbabwe we've seen a student group, for example, calling for a boycott of South African businesses," Ryan Cummings, chief security analyst for Africa Red24, told South Africa's Eyewitness News on Friday.
Several African nations, including Malawi and Kenya, have called for the evacuation of their nationals from South Africa amid reports of violence against foreigners. At least five migrants, including a 14-year-old boy, have been killed since last week in Durban, and the xenophobic violence has so far left about 5,000 foreigners homeless in the eastern port city.
The attacks in Durban and other areas have targeted migrants from other African countries, whom impoverished locals have accused of taking away their jobs and businesses. This is not the first time South Africa's xenophobia has resulted in deadly violence. At least 62 people were killed in xenophobic attacks on non-South Africans in 2008, BBC News reported.
© Copyright IBTimes 2022. All rights reserved.
FOLLOW MORE IBT NEWS ON THE BELOW CHANNELS