South African Zulu King Mercedes Car Binge Leaves Former Finance Director Suffering From 'Stress'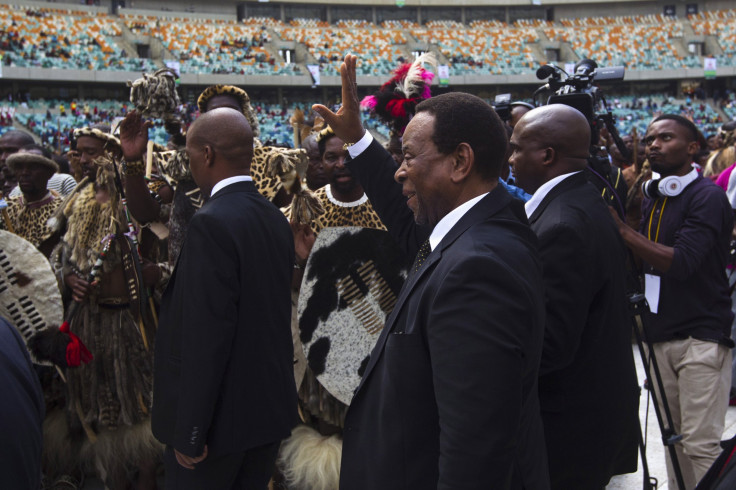 The extravagant and ostentatious spending of South Africa's Zulu king allegedly affected the mental health of his former finance director, who was seeking to be paid for the remainder of his five-year contract after being fired nine months into the job. Lucas Buthelezi, who directed King Goodwill Zwelithini's trust that is financed by taxpayers, described the lavish spending of the leader of the country's largest ethnic group on his six wives, 27 children and six palaces, according to a report by the Telegraph Tuesday.
Zwelithini allegedly ordered a cutlery set that cost about $9,775 and new televisions for each of his wives, leaving Buthelizi feeling like he would "die from stress," according to the Telegraph. The Zulu king had previously been criticized for buying Mercedes Benz E-Class sedans for each of his wives as well, according to the Telegraph. "I was undermined," said Buthelezi, who was in charge of managing the King's $1.8 million trust provided by the state, reported the Mercury. "Every time I pointed out that something should not be coming out of our budget but from the department, or every time I queried non-budgetary items, I would be told to just do it.
Buthelizi was fired after he balked at the king's request for four million South African rand ($326,000) for one of his weddings, according to The Telegraph. Buthelizi was seeking to be paid for the remainder of his contract at an employment tribunal, partially because of the stress from the job.
The 66-year-old monarch currently serves as the eighth King of the KwaZulu-Natal kingdom within South Africa. The largely ceremonial role includes a sizeable fund provided by the kingdom's government, despite the fact that the region remains one of the most impoverished parts of the country.
In March, Zwelithini was blamed for inciting xenophobia when he referred to foreign tourists as "lice" and "ants" who should leave the country, the Daily Mail reported.
© Copyright IBTimes 2023. All rights reserved.