South China Sea: Chinese, Philippine And Vietnamese Oil Tenders Escalate Tensions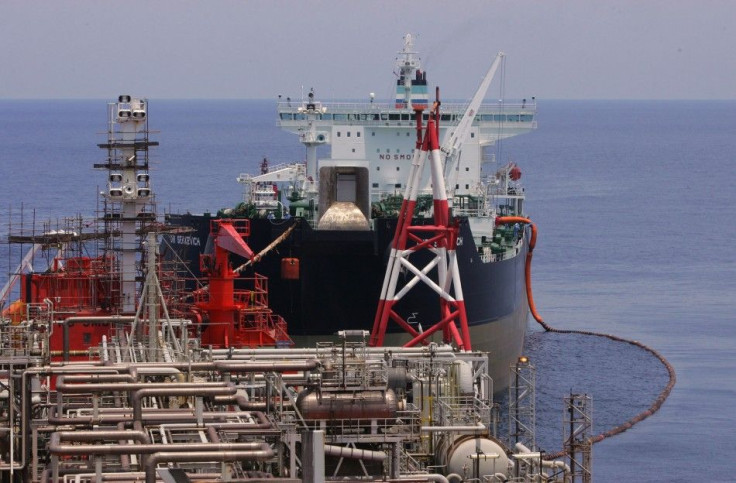 China has given a go-ahead for its first major tender of oil and gas blocks in the South China Sea, close on the heels of Beijing establishing a military garrison on a disputed island in the waters.
China National Offshore Oil Corp (CNOOC), a state oil giant, invited foreign companies in late June to bid on nine oil blocks in territories spread in 160,000 sq km of water, which are also claimed by Vietnam. Companies could decide whether to bid on the blocks until next June, Reuters reported.
China lays claim to almost the entire South China Sea, including what is recognized by the U.N. as the exclusive economic zone of other neighbors, the Philippines, Vietnam, Taiwan and Brunei.
On July 23, China approved a military command to be based in Sansha City on Woody Island in the Paracels. The city was established June 21 in an area under the Chinese jurisdiction that is also claimed by Vietnam. The garrison was approved as 1,100 Chinese residents elected 45 legislators to the new city's congress. The troops would be ''responsible for managing the city's national defense mobilization, military reserves and carrying out military operations,'' Xinhua news agency reported.
Vietnam's state oil firm, Petrovietnam, has condemned Beijing's oil exploration tender, calling it a "serious violation of international law" since the blocks lie well within the country's exclusive economic zone and continental shelf. Hanoi called on energy firms to turn down the offer.
It was reported July 20 that India's state-run Oil and Natural Gas Corp (ONGC) would continue its oil and gas exploration in the South China Sea, off the Vietnam coast, ignoring Chinese objection.
ONGC Videsh, the overseas arm of ONGC, accepted Vietnam's proposal to continue investment in Block 128 after Hanoi offered additional data that would improve the economic feasibility and commercial viability of the Indian operations.
The plan to continue investment is a turnaround from ONGC's decision in May to pull out from certain oil blocks citing "techno-commercial considerations" in Vietnamese waters, as the establishment seemed to be disinterested in continuing the project which was not "economically viable."
India's decision to renew its contract with Vietnam is likely to strengthen the bilateral ties but has annoyed Beijing, which has always opposed Indian presence in the region.
A Chinese newspaper Wednesday said, "China must first insist on exerting political pressure over both India and Vietnam, warning them that their joint exploration in the South China Sea are illegal and violate China's sovereignty."
"If they conduct oil and gas exploration in waters under China's sovereignty, China should give a strong response," the Global Times wrote.
The Philippines Tuesday offered three blocks in South China Sea for bidding, but received limited response for exploration rights signaling a lack of interest among foreign firms to get caught in the middle of the South China Sea dispute.
All three blocs off the coast of the western Philippine island of Palawan are part of Philippine territory, energy undersecretary Jose Layug has said, though China claims two of them.
CNOOC Chairman Wang Yilin said last month the tender was attracting interest from U.S. companies, without naming them.
"China does not have any well and oil production in the resource-rich mid-south area of the South China Sea, while other countries have produced more than 50 million tonnes of oil in the territory ... that China claims," Zhou Shouwei, a former vice president of CNOOC, said last month.
© Copyright IBTimes 2023. All rights reserved.
FOLLOW MORE IBT NEWS ON THE BELOW CHANNELS