South China Sea Controversy Update: China Conducts Live-Fire Exercises As Tensions Remain High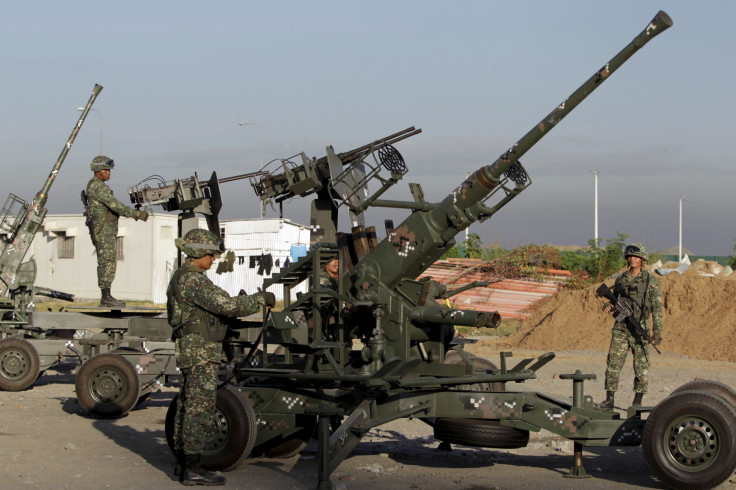 As tensions remain high over the South China Sea, China's navy has conducted live-fire exercises in recent days, Reuters reported Sunday local time. China's Defense Ministry said the drills were routine as other countries in the region continue to boost their own forces.
"The People's Liberation Army Navy in recent days organized a fleet to go to relevant seas in the South China Sea, by way of the Western Pacific, to carry out exercises," a statement from the ministry said. "This action is a routine arrangement made in accordance with this year's naval training plan."
The ministry gave no further information on the duration or type of drills. Chinese state-run media reported that live-fire drills took place but did not report a specific location.
The South China Sea region is disputed, with China, Vietnam, the Philippines, Malaysia, Taiwan and Brunei all laying claim to various areas. China has claimed a large portion that is significant for economic reasons because of maritime trade and undersea resources.
The U.S. has voiced criticism over China's claims in recent months, especially over the artificial islands Beijing has built near the disputed Spratly Archipelago. China has been upset over Washington's deployment of a P-8 Poseidon spy plane in Singapore earlier this week as well as the USS Lassen coming within 12 nautical miles of China's claimed waters in late October. U.S. officials said deployments to Singapore could become routine.
"[Both] sides agreed on a broad framework for defense cooperation in five key areas, namely in the military, policy, strategic and technology spheres, as well as cooperation against non-conventional security challenges, such as piracy and transnational terrorism," the U.S. Department of Defense said in a statement describing the relationship with Singapore.
Last month, Philippine President Benigno Aquino approved the purchase of $932 million of military equipment, including South Korean fighter jets, to help the country increase its security, Reuters reported. The U.S. has operated Poseidon spy planes from the Philippines and Japan in the past.
© Copyright IBTimes 2023. All rights reserved.
FOLLOW MORE IBT NEWS ON THE BELOW CHANNELS