South China Sea Crisis: Defense Secretary Carter Heads To Asia Amid Beijing Tensions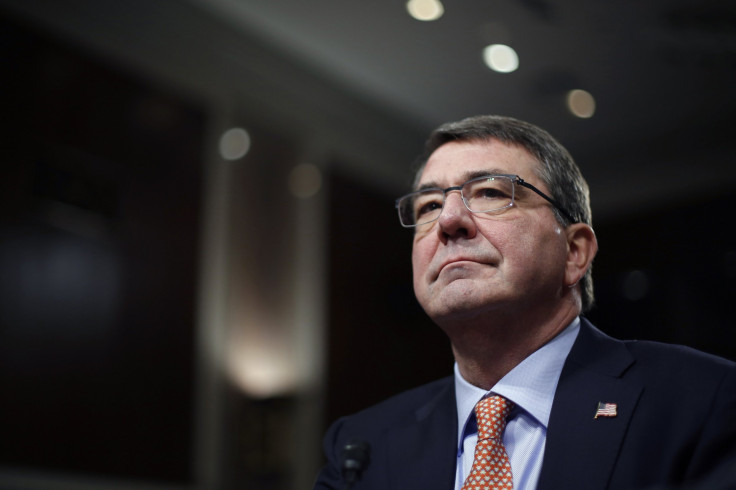 U.S. Secretary of Defense Ashton Carter began a trip to Asia Friday just days after rising tensions between Washington, D.C., and Beijing. Carter will attend the 47th Security Consultative Meeting between the U.S. and Republic of Korea held in Seoul and the ASEAN Conference in Kuala Lampur, according to a Defense News report Friday. The trip comes amid a significant increase in strain on the relationship between the U.S. and China after the Pentagon authorized one of its ships to sail through disputed waters in the South China Sea Tuesday local time.
While China said that the incursion was proof of U.S. aggression in the region, the U.S. claims that China's recent military in the South China Sea had hampered freedom of navigation in an area that the U.N. designates as international waters. To test China's sovereign claims over the waters, the U.S. deployed the USS Lassen to pass near a group of islands Beijing built near the Spratly Island chain in the South China Sea, which neighboring countries claim are designed to give Beijing sovereignty over the potential energy reserves under the seabed, the rich fishing grounds and overall control of the international shipping lanes that see up to $5 trillion of trade pass through annually.
Pentagon spokesman Capt. Jeff Davis said Thursday the U.S. is not challenging the sovereignty of any land claim, but instead simply operating what it calls "freedom of navigation operations."
"The operations that we conduct anywhere where we do freedom of navigation operations are consistent with the way we do them around the world," Davis said. "They are conducted on a regular basis. They are not a challenge of sovereignty features."
U.S. ambassador to China Max Baucus was summoned to Beijing to explain the incident Tuesday, while Chinese naval commander Adm. Wu Shengli warned that even a minor incident involving a U.S. warship in the region could spark a war if Washington did not cease its "dangerous, provocative acts."
© Copyright IBTimes 2023. All rights reserved.