South China Sea Dispute: Pentagon Report Says China Massively Stepped Up Land Reclamation On Disputed Islands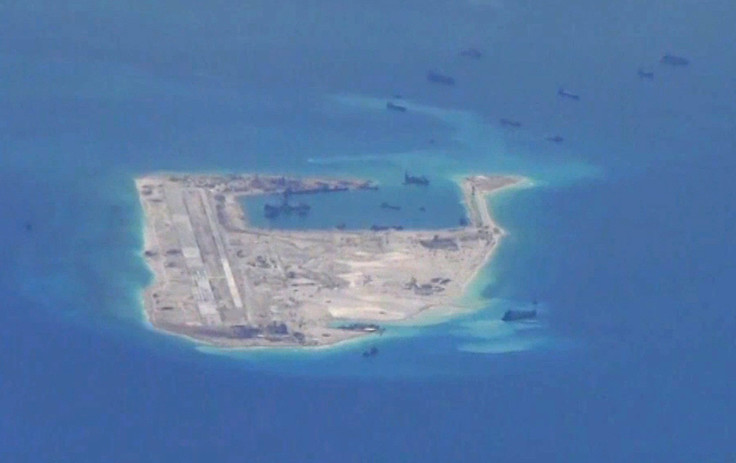 China has dramatically increased its land-reclamation activities in the disputed Spratly Islands in the South China Sea and is using naval patrols to aggressively assert its territorial claims in the region, according to a new Pentagon report released Thursday.
The report, the contents of which were revealed by the Wall Street Journal, found that China had, as of June 2015, reclaimed 2,900 acres of land across the archipelago of disputed islands. The figure represents an almost 50 percent increase from May 2015, when the Pentagon said that China had reclaimed about 2,000 acres of land in the region.
China has been embroiled in a territorial dispute with other Asian countries over the South China Sea, almost all of which Beijing claims as its territory. Nations including Japan, Brunei, the Philippines, Malaysia, Indonesia, Vietnam and South Korea have also staked claims to certain areas of the sea.
China has made expansive territorial claims in the South China Sea, with its so-called "nine-dash line," by which it claims historic territorial rights over virtually all of the South China Sea, which experts believe may be rich in deposits of natural resources.
China's claims have brought it into conflict with both its neighbors, and the U.S., which has pointedly ignored China's claims, and has flown military patrol aircraft through the disputed region, prompting China's navy to go on high alert.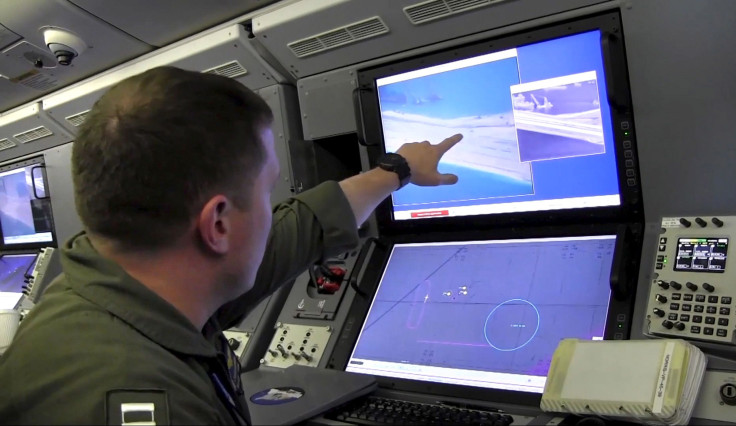 The Pentagon report comes about a month before Chinese President Xi Jinping is due to make a state visit to Washington, with ties between the two countries already strained by the widespread belief in U.S. government circles that China has been responsible for at least one high-profile cyberattack against a U.S. government agency in recent months. China has denied any such involvement.
The U.S. is concerned that China plans to use the islands where it is focusing its land reclamation for military purposes. The fears were stoked after satellite images revealed that a large runway had been constructed on one of the islands. Earlier this month, China claimed that it had halted all its controversial land reclamation work in the region.
A Pentagon spokesperson, cited by the Journal, called on the Beijing government to clarify its position: "We encourage China to clarify whether this statement applies to all Chinese outposts in the Sprats and Parcels [other disputed islands], and whether China is permanently committing to stop further reclamation activities."
China argues that its presence on the islands on which it has pursued land reclamation activities grants it territorial rights on the surrounding waters, but other countries have strongly contested such claims. An arbitration case brought by the Philippines is currently before an international court, but China has refused to take part in the proceedings, saying they have no legitimacy.
© Copyright IBTimes 2023. All rights reserved.
FOLLOW MORE IBT NEWS ON THE BELOW CHANNELS