South China Sea Tensions: Taiwan Deploys Troops To Disputed Islands As Chinese War Games Loom
In an article dated May 12, Japan's Kyodo News reported that the People's Liberation Army (PLA) was planning to hold a large-scale beach landing exercise in August to simulate a takeover of the Pratas Islands.
With August about 5 weeks away, Taiwan's response is the temporary deployment of marines to the island that sits about halfway between Taiwan and Hainan where the PLA wargames are scheduled to take place.
The deployment was confirmed Monday (June 22) by an official from the Ministry of National Defense (MND) who asked not to be named.
The anonymous official said that the mission would be short-lived with the goal of strengthening the skills of Coast Guard officers stationed on the island and improving the island's defense capabilities. They were also to carry out some logistical tasks and perform equipment maintenance.
It is well known that Beijing has sought to reunify Taiwan under Chinese Communist rule ever since "The Great Retreat" in 1949 of the Chinese Nationalist Party (CNP) to the island. China's attentions were diverted by other 1950s conflicts including the Korean War that brought the U.S. into the picture and changed the path of Taiwan's future.
Taiwan's move toward independence began in 1986 when the Democratic Progressive Party (DPP) formed to challenge the CNP. The year 2016 saw the election of President Tsai Ing-wen and the DPP gaining control of the legislative body called the Legislative Yuan.
Up until 2016, Taiwan and Mainland China maintained an uneasy and sometimes awkward relationship. In 2000, Taiwan's military recalled all soldiers stationed on the main islands it holds in the South China Sea including the Pratas Islands and replaced them with Coast Guard personnel. This was seen as a good-will gesture to de-escalate some tensions. The stationing of the Coast Guards was considered a non-military presence and of no threat to China.
The return of the marines to Pratas may have been disclosed after Taiwan's Presidential Office mentioned Saturday in a statement that President Tsai called a commander and asked him to take good care of soldiers on the Pratas Islands.
The Pratas Islands are significant to Beijing because Chinese warships must pass by it when going to the Pacific Ocean from their home base in the Hainan province.
More importantly, to the south of the island is the South China Sea where China has been carrying on aggressive movements into territories that are claimed by other countries like Brunei, Indonesia, Malaysia, the Philippines, Vietnam, and Taiwan.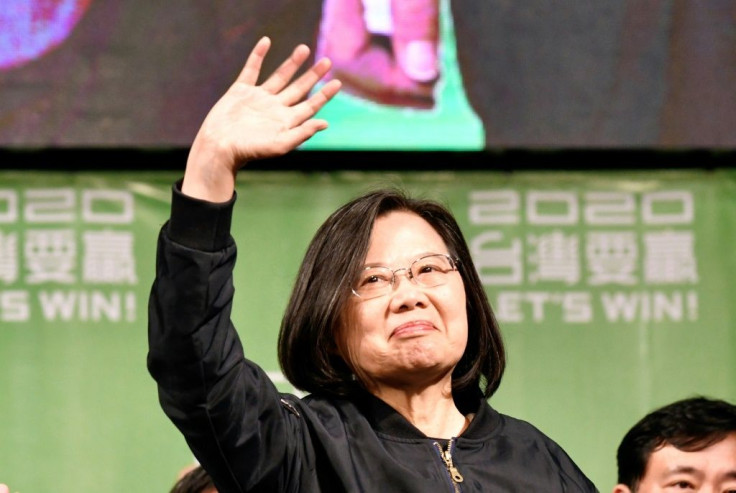 © Copyright IBTimes 2023. All rights reserved.