South China Sea Update: Japan And China Air Forces Already At War In Territorial Dispute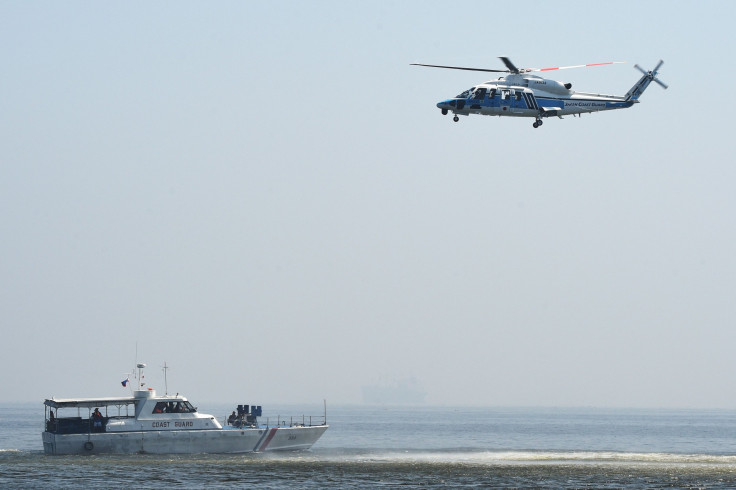 China warned Japan on Thursday that its plan to conduct joint exercises with the United States in the South China Sea were equivalent to "playing with fire," a continuation of its rhetoric over the economically and militarily important body of water, according to Agence France-Presse.
Beijing has refused to abide by an international court's ruling this summer that said it doesn't have absolute control of the South China Sea. China responded by calling the July 12 ruling a "farce" and on Monday it flew 40 jets over a strait near Japan prior to a training in the West Pacific, AFP reports.
Japan's Chief Cabinet Secretary Yoshihide Suga said his nation sent out at least one jet in response to the Chinese aircraft, as the two nations also continue to dispute the East China Sea.
"The government of Japan continues to watch the Chinese military's activity, which has become expansive and more active, while carrying out our surveillance activity," Suga said according to Military Times. "We are determined to defend our land, territorial waters and the skies."
The ruling was handed down by the Permanent Court of Arbitration, an international tribunal backed by the United Nations that gave hope to other nations in the South China Sea like the Philippines, Indonesia, and Vietnam.
"If Japan wants to conduct any joint patrol or joint exercises in waters administered by China, it is just like playing with fire, and the Chinese military will not sit and watch," ministry spokesman Yang Yujun told reporters.
Though the sea is only roughly 200 nautical miles in size, it's a significant trade and shipping passage that has been hotly contested for decades. According to Forbes, China's attempted to further its strength over the waterway since 2012, even though it's been hotly contested since the 1970s, and its proximity to Pacific and Indian Oceans as well as the Malacca, Sunda, and Lombok straits is critical to all global trade. Some 50 percent of the world's merchant fleet tonnage makes its way through those waters.
© Copyright IBTimes 2023. All rights reserved.