North Korea Nuclear Update: Do US Sanctions On China Help Kim Jong Un's Atomic Program?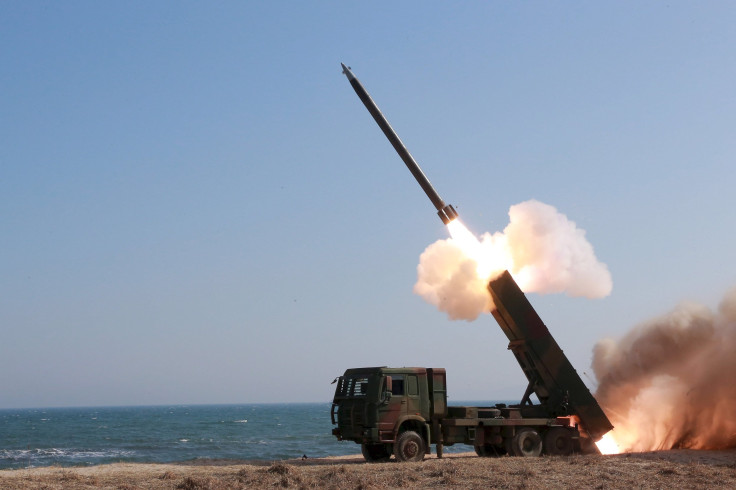 China on Tuesday criticized the U.S. government for reaching beyond its legal jurisdiction when the Justice Department sanctioned a Chinese industrial machinery wholesaler, Reuters reported.
The wholesaler, Dandong Hongxiang Industrial Development Co., and four of its executives face criminal charges for allegedly bolstering North Korea's nuclear weapons program by helping it evade U.S. sanctions. The Justice Department moved to seize 25 of Dandong Hongxiang's bank accounts, while the Treasury Department added company leaders Ma XiaoHong, Zhou Jianshu, Hong Jinhua and Luo Chuanxu to its Specially Designated Nationals and Blocked Persons list.
"I want to stress that we oppose any country enacting a so-called long arm jurisdiction, using its own domestic laws against a Chinese entity or individual," Reuters quoted Chinese Foreign Ministry spokesman Geng Shuang as telling reporters. He added that China remains committed to United Nations sanctions against North Korea, and that Beijing has been part of the push to de-nuclearize, not arm, Pyongyang.
But acting Treasury undersecretary Adam J. Szubin said his department's indictment against the Chinese firm "exposes a key illicit network supporting North Korea's weapons proliferation."
Around the time Monday that the U.S. government announced the sanctions against Dandong Hongxiang, the U.S., Japanese and South Korean navies conducted joint exercises in the Sea of Japan, just east of the Korean Peninsula. The display of force followed Pyongyang's recent claim that it had successfully launched "a new type of high-power engine of a carrier rocket." This announcement came after the country claimed to have successfully conducted a fifth nuclear test several weeks ago. The United Nations voted unanimously in March to drastically extend sanctions against North Korea's nuclear program following similar nuclear tests and rocket launches in the country.
Officials in Seoul praised Washington's move, South Korean newspaper Korea JoongAng Daily reported.
© Copyright Thomson Reuters 2023. All rights reserved.