South Korea Court Sentences Man To 12 Years In Prison For Knife Attack On US Ambassador Mark Lippert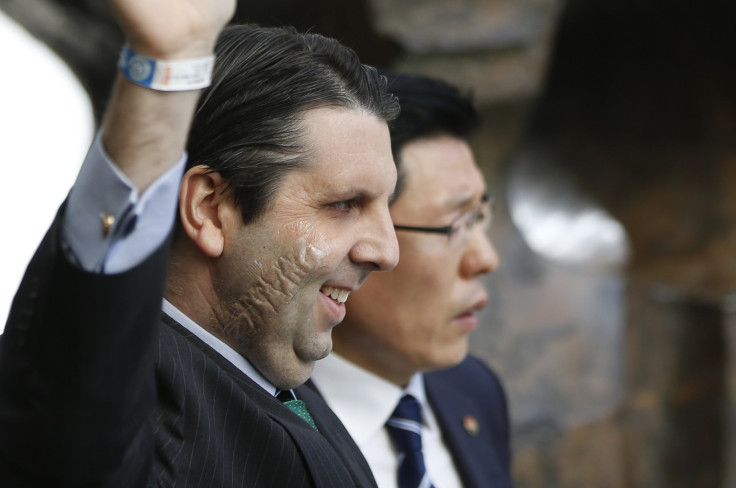 A South Korean court Friday sentenced a man to prison for 12 years over a violent knife attack on the U.S. ambassador to the country earlier this year, media reports said. The man, Kim Ki-jong, 56, attacked Ambassador Mark Lippert at a breakfast function in Seoul in March.
During the attack, Lippert was slashed on the face and an arm, and was left with injuries that required 80 stitches.
Kim, a self-described anti-U.S. activist, was convicted of attempted murder for the attack. He told police that his assault was meant to protest joint U.S.-South Korean military exercises, but that he didn't intend to kill the ambassador, the Associated Press reported.
In its judgment, the Seoul Central District Court noted Kim had "shown no repentance, attempting to justify his actions throughout the trial," Agence France-Presse reported. He had previously been given a two-year suspended sentence for throwing a rock at the Japanese ambassador to Seoul.
The U.S. has more than 28,000 troops stationed in South Korea, and some activists in the country object to their presence. But cases of violence, such as the attack on Lippert, remain rare in the country.
© Copyright IBTimes 2023. All rights reserved.