As South Korea Reopens Schools, A Glimpse Of The New Normal — And The Risks
The COVID-19 pandemic is still ramping up in other parts of the world, but in South Korea, it is back-to-school time for students. The return cannot be described by the term "as usual" by any means.
Usually, a horde of students all converge on the gates and mingle in the hallways to chat and gossip before classes begin. But this re-opening is very staged and comes with the likelihood of students being sent home at a moment's notice if a new case is detected.
The first to return to school in the post-pandemic world were high school seniors on Wednesday, May 20. Next week, first, second, ninth, and eleventh-grade students will follow. The rest are scheduled to be back in school in June.
The students will be required to follow a regimen that begins with a temperature check and an observed one-by-one hand sanitizing. Social distancing will be enforced with desks and chairs arranged in a way to maximize the space between students. There could be partitions in the cafeteria and even some restrictions at recess, making the playground more like a prison yard for young "inmates" who are allowed out for an hour each day.
Masks, of course, will be required garb for students and staff alike as well as engaging in personal hygiene practices like sneezing into the arm and frequent hand washing. If any visitor to the school shows any COVID-19 symptoms or a fever over 37.5°C (99.5°F), they will find themselves headed by ambulance to a coronavirus test site.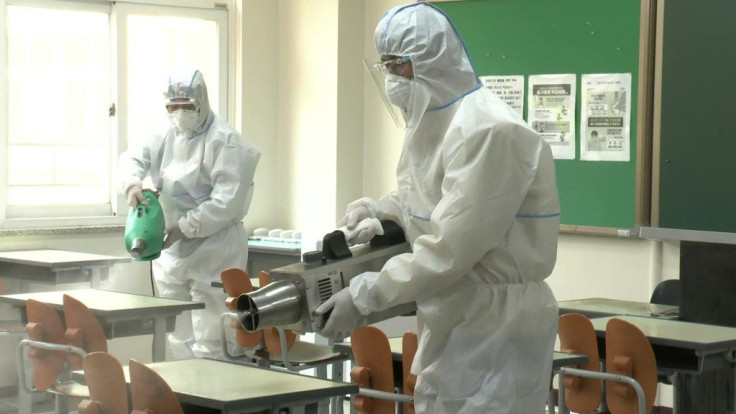 Finally, according to Jung Eun-kyeong, director of the Korean Center for Disease Control, who said in a briefing Wednesday that if a COVID-19 case is confirmed on someone inside the school, "… all staff and students will be sent home wearing masks, while local authorities and a task force team get to epidemiological investigation and disinfection."
That last course of action was carried out Wednesday, the first day back, with dozens of schools in Incheon, near Seoul and the South Korean city of Daegu. The Incheon closings were related to two students who tested positive with their infections traced to an outbreak in Itaewon, a nightlife district in Seoul. The high school in Daegu sent students home and closed based on one student testing positive.
Schools in China, Australia and New Zealand are beginning to re-open with extreme caution due to the contagious nature of the virus and that a vaccine or proven treatment is not yet available.
New Zealand's Prime Minister Jacinda Ardern announced May 11 that the country was easing restrictions and allowing children to return to school. She gave some advice that should be followed by all schools: "We are asking you all to be incredibly careful as we get back to a new safer normal. None of us can assume COVID [19] isn't with us."
© Copyright IBTimes 2023. All rights reserved.