Southeast Asia Rohingya Migrant Crisis: Asian Countries Set Up Fund For Muslim, Bangladeshi Refugees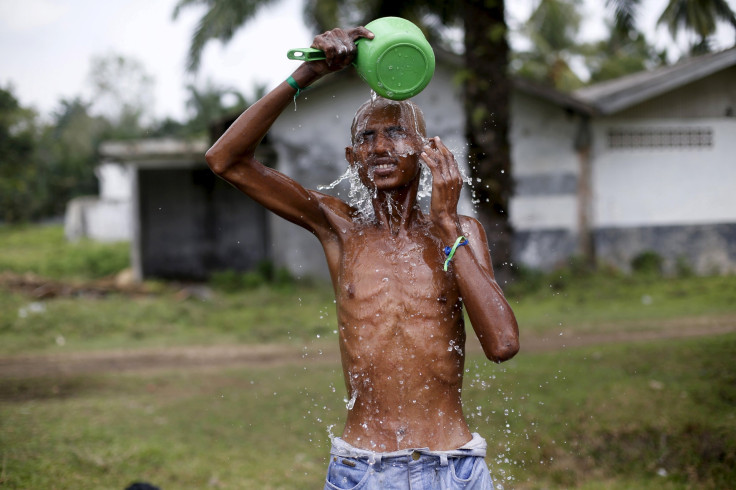 Southeast Asian countries will set up a humanitarian fund for the thousands of Rohingya Muslim and Bangladeshi migrants who recently arrived in Indonesia, Malaysia, Thailand and Myanmar, the Malaysian government said Thursday. Singapore has already pledged $200,000 to the trust fund, which will be open to voluntary contributions from states belonging to the Association of Southeast Asian Nations, as well as members of the international community, Malaysian Home Affairs Minister Ahmad Zahid Hamidi told the Associated Press during a press conference.
More than 4,600 boat people have been rescued from Southeast Asian waters since May, after being stranded at sea for weeks or even months because countries were not willing to take them in. The weeks-long voyage across the Bay of Bengal and Andaman Sea on squalid ships is treacherous, and many do not survive. Those who do are living in temporary displacement camps in Indonesia, Malaysia and Thailand, while others have been sent back to their home countries.
Some are Bangladeshi immigrants who left their impoverished home country in search of jobs abroad. But many are Rohingya, a Muslim ethnic group, who fled persecution in Myanmar, a Buddhist-majority country formerly known as Burma. Zahid said Thursday the regional nations who are hosting the migrants should not carry the burden alone, according to AP.
Myanmar's Deputy Home Affairs Minister Kyaw Kyaw Tun attended the meeting in Kuala Lumpur on Thursday and pledged to work with neighboring countries to crackdown on human trafficking. The ships are captained by smugglers who demand high prices for the journey south and then often force their passengers into trafficking camps or abandon the boats altogether, leaving the migrants stranded at sea. Dozens of dead bodies of suspected Rohingya migrants have washed up along Myanmar's jagged coast in recent weeks.
About 88,000 people have tried to migrate by boat in Southeast Asia since 2014, and nearly 1,000 are believed to have perished due to the harsh conditions of the voyage, according to the United Nations. Myanmar's treatment of Rohingya Muslims remains the root of Southeast Asia's migrant crisis, but it was not discussed at the meeting Thursday.
"We shouldn't be involved in their domestic matters," Zahid told the AP.
There are about 1 million Rohingya in Myanmar, who primarily reside in northern Rakhine state near the country's border with Bangladesh. Their origin is disputed by the rival Buddhist majority population in Rakhine, who argue Rohingya are not indigenous to the state and thus should be denied citizenship. An estimated 810,000 people in Rakhine state are currently without citizenship.
About 140,000 persecuted Rohingya are internally displaced in Myanmar and live in overcrowded camps, where they suffer abuse and unsanitary conditions. Some 100,000 others have fled the country altogether, according to the United Nations refugee agency.
There are also tens of thousands of undocumented Rohingya in northern Rakhine living in villages along the Bangladesh border, where they are subject to extortion and hostile treatment by authorities, experts have said. Bangladesh is hosting more than 200,000 Rohingya refugees, where they are considered illegal immigrants and are barred from employment. Both Myanmar and Bangladesh have imposed punitive restrictions on the minority ethnic group.
© Copyright IBTimes 2023. All rights reserved.
FOLLOW MORE IBT NEWS ON THE BELOW CHANNELS