S&P 500: After Longest Losing Streak Since 2011, Market Rebounds [VIDEO]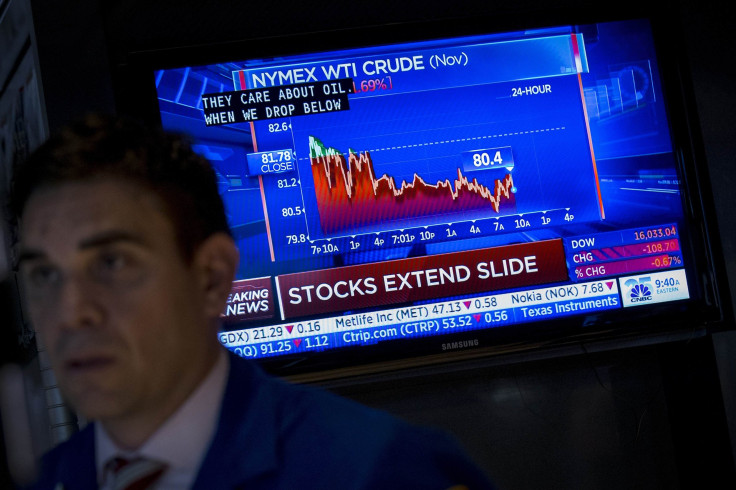 U.S. stocks soared Friday, closing out another whiplash week as the blue-chip Dow Jones Industrial Average index jumped over 200 points. Before the surge, however, the S&P 500 posted its longest streak of losses since 2011.
The financial markets were wild this week, riding last week's volatility, as the Dow, which tracks shares of the 30 biggest U.S. industrial corporations, plunged over 450 points Wednesday afternoon and closed negative on Thursday for the sixth straight session -- the longest negative streak of 2014.
The Dow Jones Industrial Average soared 263.17 points, or 1.63 percent, on Friday to close at 16,380.41; the S&P 500 Index, which gauges share prices of the largest 500 publicly traded corporations in the U.S., added 24 points, or 1.29 percent, to end at 1,886.76; the Nasdaq Composite gained 41.05 points, or 0.97 percent, to finish at 4,258.44.
Peter Cardillo, chief market economist at Rockwell Global Capital, and Jonathan Corpina, senior managing partner with Meridian Equity Partners, spoke to International Business Times from the floor of the New York Stock Exchange about this week's stock market moments. Here's what they had to say.
A stream of weak economic data, coupled with the Greek stock market's more than 9 percent tumble Wednesday, sent the financial markets into a tailspin. Despite earlier plunges this week, U.S. stocks jumped early on Friday, driven by better-than-expected data and strong corporate earnings.
"We've seen a mild correction in the market here," Corpina said. "I don't think it's been anything major compared to where we are right now. And there's been no one catalyst that really forced this to happen. It's kind of a combination of things both domestically and international."
The CBOE Volatility Index (VIX), considered the best gauge of fear in the U.S. stock market, spiked above 30 on Wednesday, its highest level since November 2011, after hovering around 15 for much of the summer. But by Friday, the VIX had edged down to 22.
"We are probably beginning to get out of this rut that we had, now that the market has corrected almost 10 percent," said Cardillo. "I think the market could be in a rallying mode now, and that could take the indices to new record highs by the end of the year."
© Copyright IBTimes 2023. All rights reserved.