S&P 500 Closes Above 1,400 On U.S. Optimism: Daily Markets Wrap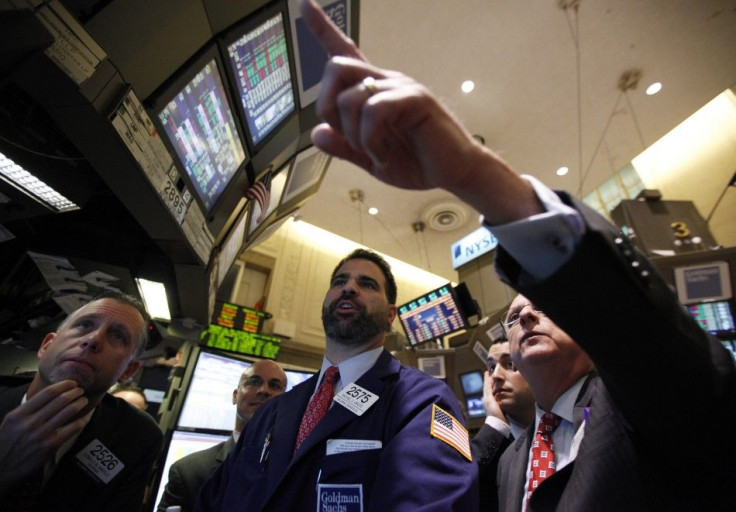 Stocks surged Thursday, with the S&P 500 topping the 1,400 mark for the first time in nearly four years, propelled by firm readings on the jobs market and manufacturing activities.
Reports showed initial jobless claims tumbled back to a four-year low of 351,000 last week, while manufacturing activity in the Northeast and Mid-Atlantic regions surprised on the upside. Inflation, on the other hand, remains contained with the latest producer prices index posting a smaller-than-expected gain.
Investors' concerns over Greece were further eased after the International Monetary Fund approved Thursday a €28 billion ($36.49 billion) loan as a small share of a joint rescue program with the European Union.
Apple Inc. (NASDAQ: AAPL) stock eclipsed the $600-a-share mark for the first time Thursday, only about a month after topping $500 for the first time. Just a day before Apple's new iPad becomes available in stores, the stock hit $600.01 at the opening bell before selling off and closing at a 0.68 percent loss.
Stocks. Asian bourses mostly settled lower, but Japan's Nikkei Stock Average closed at its highest level since July. European stocks reversed early losses. The U.K.'s FTSE 1000 Index declined 4.71 points after Fitch Ratings cut its outlook on the U.K. to negative. The benchmark S&P 500 closed at 1,402.04, up 11.4 percent for the year. The Nasdaq held its gain above 3,000.
Bonds. Treasury bond prices extended their longest drop since 2006. Yield on the 10-year Treasury notes rose to 2.28 percent.
Commodities. Crude oil futures closed lower for a second consecutive day, but hit a high of $106.18 a barrel near midday after a White House spokesman denied any moves for a joint strategic oil reserve release by the U.S. and the U.K. Gold added 1 percent, to $1659.50 an ounce. Most agricultural commodities rose.
Currencies. The dollar lost ground against most other major currencies like the euro, yen and Swiss franc. The ICE Dollar Index fell 0.41 percent to 80.20. The Chilean peso reversed the previous session's decline, benefiting from a hike in copper prices.
© Copyright IBTimes 2023. All rights reserved.