S&P Lowers Greece Ratings to Selective Default: What Does it Imply?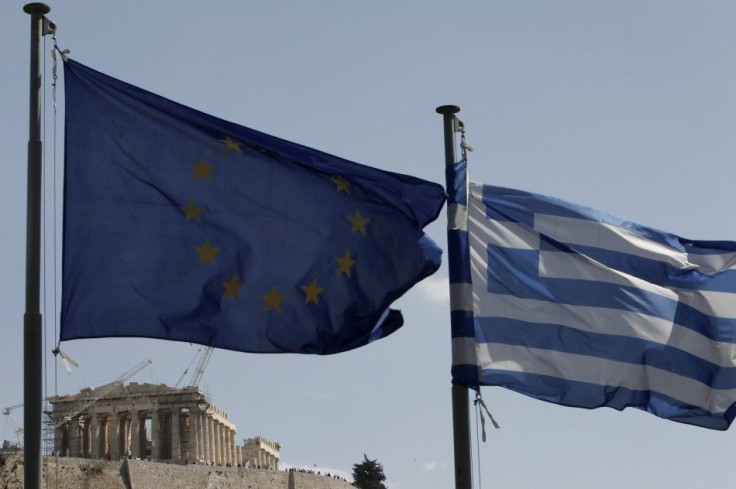 Standard & Poor's has announced that its rating on Greek sovereign debt has been downgraded to selective default, subsequent to agreement by banks to write off more than half of their Greece debt holdings.
It has also stated that its recovery rating of 4 on Greece's foreign-currency issue ratings has not been changed.
S&P has reported that sovereign credit ratings on Greece are reduced to SD following the Greek government's retroactive insertion of collective action clauses (CACs) in the documentation of certain series of its sovereign debt.
The effect of a CAC is to bind all bondholders of a particular series to amended bond payment terms in the event that a predefined quorum of creditors has agreed to do so, the rating firm stated.
Greece's retroactive insertion of CACs materially changes the original terms of the affected debt and constitutes the launch of what we consider to be a distressed debt restructuring. Under our criteria, either condition is grounds for us to lower our sovereign credit rating on Greece to 'SD' and our ratings on the affected debt issues to 'D', it added.
There is a possibility that Greece will confront a looming outright payment default if sufficient number of bondholders does not accept the exchange offer, according to the report.
Lack of access to market funding and the likely unavailability of additional official financing are the possible reasons for this going by S&P report.
Already doubts have been raised about Greece on whether approved austerity and debt relief measures, which the country's emergency-lending troika -- the European Union, the European Central Bank and the IMF - has highlighted as a prerequisite for bailout package, will be sufficient to ease its staggering debt load.
As of now, no consensus has been reached for increasing the financial resources of the International Monetary Fund for dealing with the debt crisis of the eurozone.
The IMF proposed last month to boost its lending funds by as much as $500 billion to insulate the global economy against any deterioration of Europe's sovereign crisis. In the G-20 meeting held in Mexico City on Feb. 25, the members asked Europe to take additional steps to solve the economic crisis before it could receive external help.
Also Lael Brainard, the U.S. Treasury's undersecretary for international affairs, stated earlier that it was not planning to contribute additional funding for the IMF to help solve the European debt crisis. Along with this, the U.S. is expecting that additional steps are taken by Europe to strengthen the firewall to protect the larger economies from spillovers of the existing problem.
© Copyright IBTimes 2023. All rights reserved.