Space Force Explains Meaning Of 'Semper Supra' Motto, Reveals New Logo
KEY POINTS
The Space Force unveiled its motto and logo
The motto reflects the Space Force's duties
The logo's features symbolize various aspects of the Space Force
The U.S. Space Force has officially unveiled its motto and the revamped design of its logo. The newly established military branch noted that its motto and logo reflect its duties.
Through an official statement, the Space Force revealed its motto "Semper Supra," which means always above. As a branch that was established to carry out military operations in space, the Space Force noted that the motto reflects the role that it will play in protecting the interests of the country.
"'Semper Supra' (Always Above) is our official motto and it represents our role in establishing, maintaining and preserving U.S. freedom of operations in the space domain," the agency said in a statement.
Aside from the motto, the Space Force also unveiled the new look of its official logo, which is still the Delta symbol. Compared to the previous design, the new logo looks more detailed. According to the agency, the added details represent various factors about the agency.
For instance, the logo's silver border symbolizes the Space Force's defensive capabilities in protecting the country from space-based threats. Within the borders are two silver spires that represent the launch of a rocket into space.
"Inside the delta, the two spires represent the action of a rocket launching into the outer atmosphere in support of the central role of the Space Force in defending the space domain," the agency stated.
According to the Space Force, the other features of the logo represent the country's other military branches that work closely with them. These include the Marines, the U.S. Navy, Army and the Air Force.
The center of the logo features a star-like object, which symbolizes Polaris, according to the Space Force. The agency noted that the star represents the core values that guide the Space Force in carrying out its duties.
The Space Force began as a space warfare branch of the U.S. Air Force before it was officially established as the country's newest independent uniformed service in December last year. Its main mission is to establish a force that's capable of carrying out defensive and offensive operations in space against potential threats.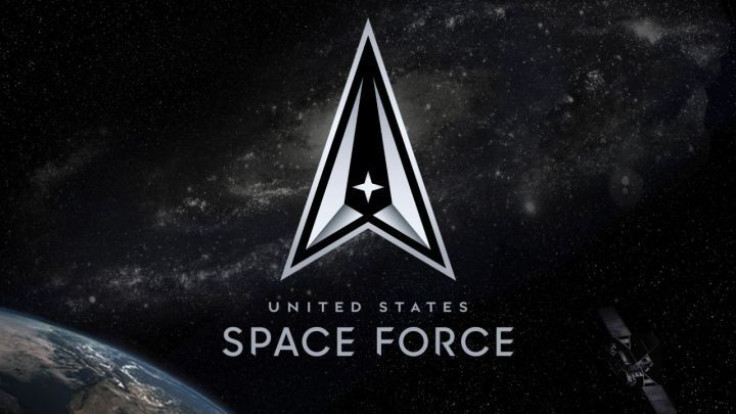 © Copyright IBTimes 2022. All rights reserved.
FOLLOW MORE IBT NEWS ON THE BELOW CHANNELS