The Space Shuttle Enterprise Over New York On Its Last Flight: Slideshow
The space shuttle Enterprise made several low altitude passes over New York City Friday while on its way to John F. Kennedy International Airport.
The shuttle will be displayed at Manhattan's Intrepid Sea, Air and Space Museum off Pier 86 on the island's west side.
The shuttle took off from Dulles International Airport in Virginia on its last flight on Friday morning, transported on the back of NASA's Shuttle Carrier Aircraft, a modified Boeing 747. After landing in New York, it will be transported by barge to the floating Intrepid -- a decommissioned WWII aircraft carrier -- and then displayed in a climate-controlled shelter.
The museum hopes to have the shuttle open for public viewing by June.
As a prototype for NASA, Enterprise never flew in space. It was previously on display at the Udvar-Hazy Center at Dulles.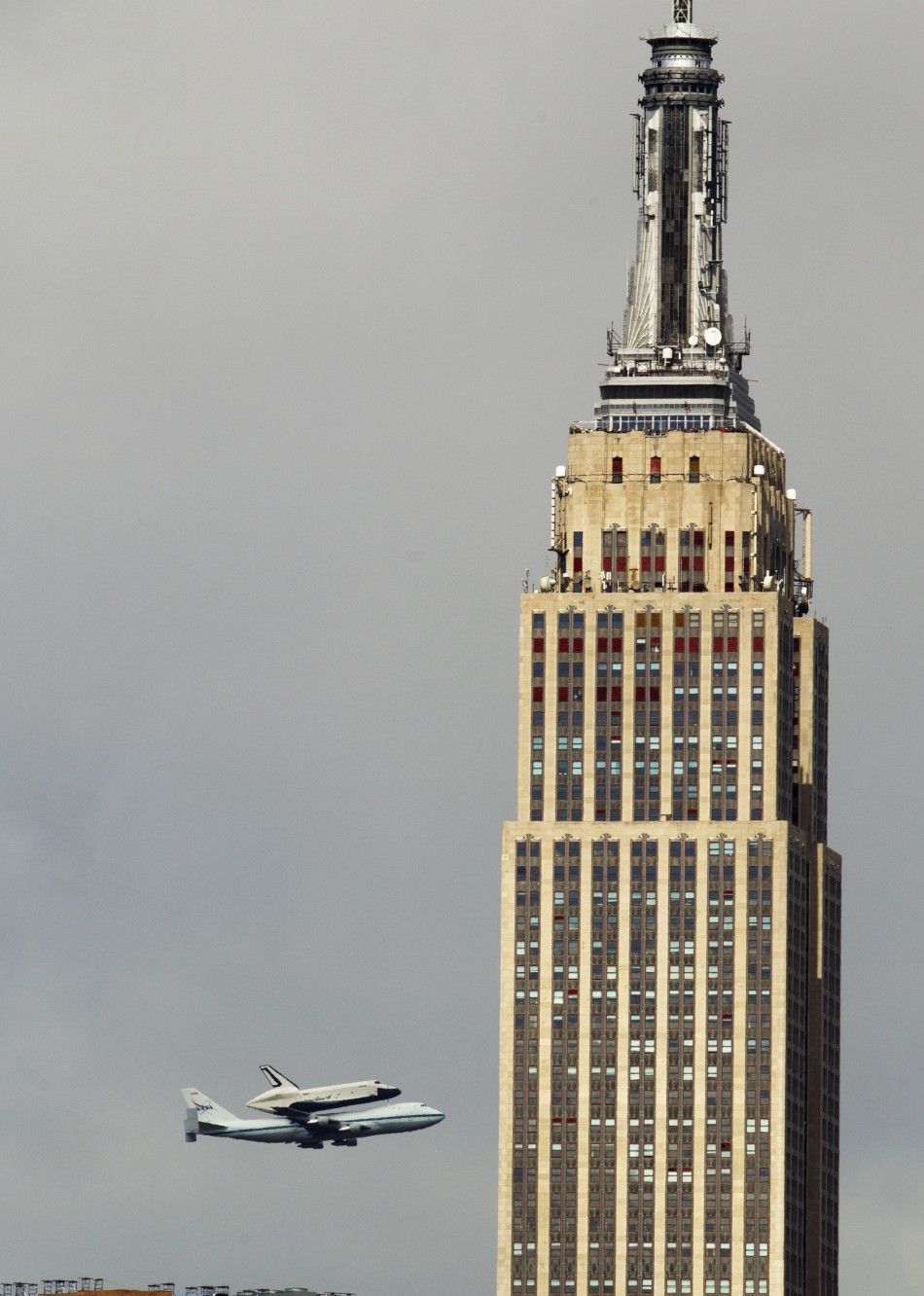 © Copyright IBTimes 2023. All rights reserved.