SpaceX Dragon Successfully Delivers NASA Cargo To ISS
SpaceX's 17th Dragon mission successfully delivered 5,500 pounds of NASA cargo to the International Space Station (ISS) on May 6.
The SpaceX Dragon CRS-17 (or 17th commercial resupply mission) cargo was captured using the ISS's robotic arm, Canadarm2, by David Saint-Jacques of the Canadian Space Agency and Nick Hague of NASA on Monday at 7:01 a.m. EDT.
"As a Canadian, I'm proud every time we use Canadarm2 for free-flyer capture," Saint-Jacques said. "My crew and I are proud to be part of this today, representing the dedicated teams of talented people who every day make the seemingly impossible a reality."
After the attachment of Canadarm2, the spacecraft was slowly attached to a berth on the ISS by 9:32 a.m. EST so the astronauts could begin unloading the supplies. Robotic arm operators performed alignment checks throughout the process.
The SpaceX Dragon cargo was launched successfully last May 4 with the aid of Falcon 9 rocket from the Space Launch Complex 40 at the Cape Canaveral Air Force Station, Florida. This marked the sixth successful mission of a preflown Dragon, and this particular capsule was previously used for the CRS-12 resupply mission in August 2017.
The latest successful mission delivered 5,500 pounds of NASA supplies for scientific investigations such as research on the Earth's carbon cycle, the formation of asteroids and comets, tissue chips and photobioreactors.
The Dragon cargo needs to stay connected to the Harmony module for about a month as the crew unloads its supplies and replaces it with experiment samples and other gear.
The Dragon will return to Earth from ISS with the help of a heat shield and parachutes.
The arrival of Dragon Cargo was livestreamed via NASA's official Youtube channel and earned a positive response from netizens.
"The precision of that Canadarm is astonishing, how's that possible? the Dragon has thrusters to keep itself matching speeds with the ISS? Beautiful views!!! bravo!!!" one commenter wrote.
"Congrats Space X! Godspeed Dragon and ISS!" Mig Ram wrote on the comments section.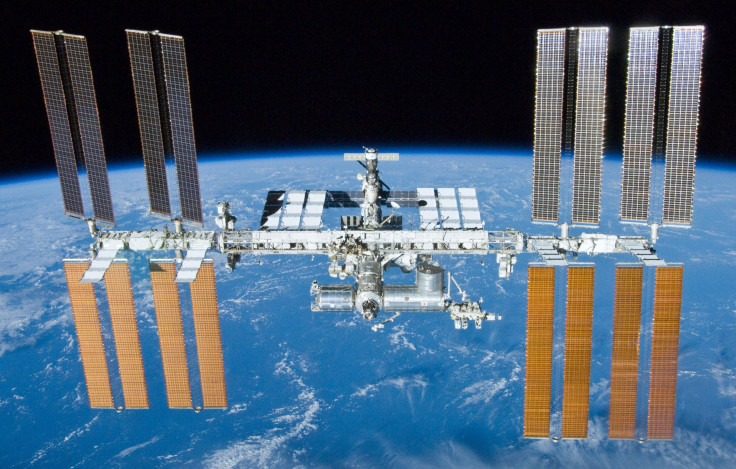 © Copyright IBTimes 2023. All rights reserved.