SpaceX Drops Lawsuit Against US Air Force: Settlement Guarantees More Launches, Fast Certification Process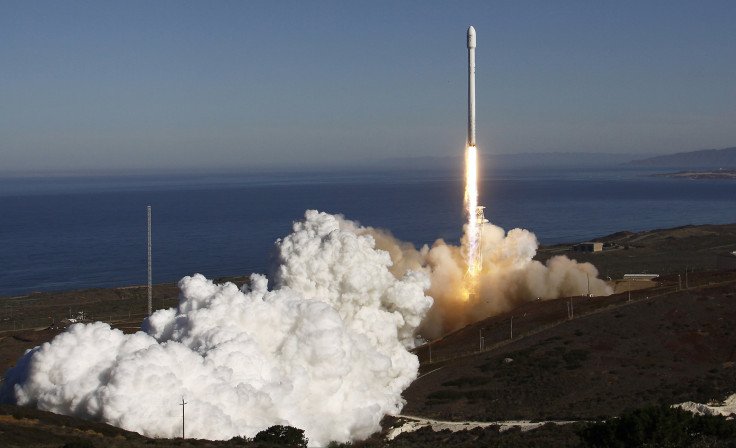 Billionaire Elon Musk and his private space transportation company SpaceX have dropped a lawsuit against the U.S. Air Force. In a joint statement released late Friday, the parties said they'd reached agreement on a military satellite program that "improves the competitive landscape and achieves mission assurance for national security space launches," the Associated Press reported. Former U.S. Attorney General John Ashcroft led the settlement talks, the details of which were unclear Saturday.
Musk had been suing the Air Force over what he called an unfair bidding process for the $11 billion satellite contract. SpaceX alleged the Air Force awarded the contract to Boeing Co. and Lockheed Martin Corp. through United Launch Services "without any competition from other launch providers," according to an April statement.
Musk accused an Air Force program executive officer of getting his job as part of a deal and also called out the Air Force for sending money to Russia, the source of Atlas V rocket engines for Lockheed-Boeing, in a time of conflict.
At the time, SpaceX couldn't compete for the military satellite contract because the Air Force hadn't certified its Falcon 9 rocket under the Evolved Expendable Launch Vehicle program, NBC News reported.
But now, the two will "work collaboratively" to finish the launch vehicle certification process "in an efficient and expedient manner," according to the Verge. SpaceX has met more than 80 percent of the Pentagon's requirements, Engadget reported.
In exchange for SpaceX dropping its suit, the Air Force plans to add launches that will be up for grabs for private companies.
"Going forward, the Air Force will conduct competitions consistent with the emergence of multiple certified providers," the statement said. "Per the settlement, SpaceX will dismiss its claims relating to the [launch vehicle] block buy contract pending in the United States Court of Federal Claims."
© Copyright IBTimes 2023. All rights reserved.