Google Inc. And Fidelity Invest A Cool Billion In SpaceX, Elon Musk's Satellite Network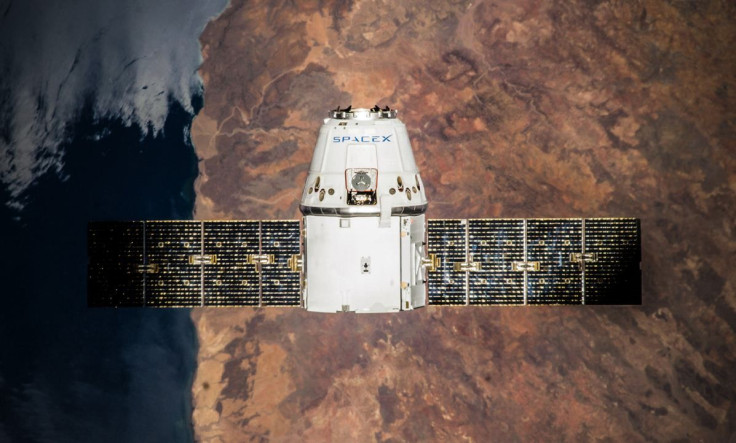 Google Inc. and Fidelity Investments have invested $1 billion into SpaceX, valuing the private spaceflight company at more than $10 billion. Google is reportedly interested in CEO Elon Musk's plan for a fleet of Internet-broadcasting satellites after its own satellite project fell through.
Reports that Google was circling SpaceX for a major investment had appeared earlier this week. Google and Fidelity together will own just under 10 percent of SpaceX, the Hawthorne, California-based company said in a statement on Tuesday.
"Space Exploration Technologies (SpaceX) has raised a billion dollars in a financing round with two new investors Google and Fidelity," SpaceX said in a statement. "They join existing investors Founders Fund, Draper Fisher Jurvetson, Valor Equity Partners and Capricorn."
The latest round of financing comes days after Elon Musk's trip to Seattle to announce a project to manufacture and launch 4,000 satellites into low-Earth orbit and open a new SpaceX office there. The satellites will beam low-cost Internet to billions around the world, Musk said, and finance an eventual mission to Mars.
Google's and Fidelity's investment "will be used to support continued innovation in the areas of space transport, reusability and satellite manufacturing," SpaceX said. Musk estimates the satellites will start beaming Internet service by 2020, and the fleet will be fully deployed by 2030. While in Seattle, Musk also offered details on his plans for a Martian colony, which he says will be funded by the satellites.
"There needs to be some sort of architecture for establishing a city on Mars, which means huge numbers of people, and ultimately millions of tons of cargo," Musk said last week, before being asked if he would make the trip. "I will eventually go to Mars. But to put that in concrete terms, I think it needs to be a half million dollars or less to move to Mars."
A similar venture from entrepreneur Greg Wyler also plans to launch a competing network of satellites for Internet service. Wyler was in charge of Google's efforts before leaving last year.
The startup, called OneWeb, counts Qualcomm Inc. and Richard Branson's Virgin Group as investors, and has the rights to the radio spectrum it needs to broadcast, which it plans to do by 2018.
© Copyright IBTimes 2023. All rights reserved.
FOLLOW MORE IBT NEWS ON THE BELOW CHANNELS