SpaceX Falcon Heavy Launch: Tesla Roadster Price, Weight, Features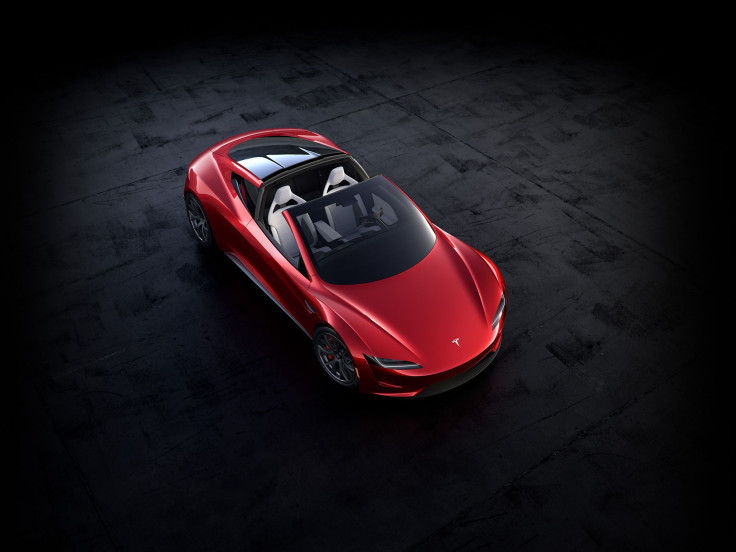 SpaceX launched its Falcon Heavy rocket on Tuesday -- along with a Tesla Roadster.
The test flight, which was streamed live, sent the rocket into space, while the two boosters safely landed back on the Launch Complex 39A at Kennedy Space Center in Florida shortly afterwards. The flight was the first for the Falcon Heavy, and the company kept the payload private and creative by adding a Cherry Red Roadster.
The SpaceX launch was trending on social media on Tuesday, with people especially excited to see the Tesla Roadster aboard the rocket into space. Images of the live feed display the Roadster in space with a dummy on board, dubbed "Starman."
Tesla and SpaceX CEO Elon Musk admitted in an interview with CBS that he thought it would be "fun" to add the Roadster to the Falcon Heavy.
"It's just for fun," Musk said. "A lot of people (wondered) what's the purpose of sending a car to Mars? There's no point, obviously. It's just for fun and to get the public excited. Normally, when a new rocket is tested, they put something really boring on like a block of concrete or a chunk of steel or something. All of that is pretty boring. The car is just the most fun thing we could think of."
Tesla Roadster: Features, Price, Weight
The all-electric Roadster, which hasn't been released yet, quickly became famous after the rocket launch images.
Musk revealed the Roadster last November. The four-seat car hits over 250 mph and has a 200 KWh battery pack that supports a 620 mile range.
"You'll be able to travel from L.A. to San Francisco and back at highway speed without recharging," Musk told the audience at the car's reveal. "But the point of doing this is just to give a hardcore smackdown to gasoline cars. Driving a gasoline sports car is going to feel like a steam engine with a side of quiche."
The Roadster includes three motors, 10,000 mn Torque, accelerates from zero to 60 mph in 1.9 sec, zero to 100 mph in 4.2 seconds and a quarter mile in 8.8 seconds.
The two-door Tesla Roadster weighs 2,877 lbs. Like seen in the SpaceX livestream, the car has a lightweight glass roof that can be removed and put away in the trunk.
The all-wheel drive car has a $200,000 base price. People can reserve a Roadster online and pay $50,000 to lock one down. The $250,000 car is expected to be available in 2020.
© Copyright IBTimes 2023. All rights reserved.