SpaceX Nails 16th Launch, Delivers Heavy Communications Satellite Into Orbit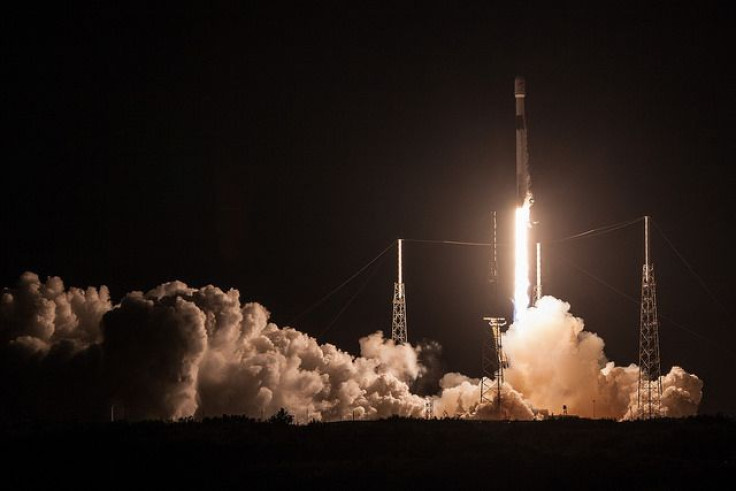 In the early morning hours of Sept. 10, SpaceX nailed its 16th launch of the year and delivered a heavy communications satellite into orbit.
The launch was scheduled at 11:28 p.m. EDT Sunday but after over an hour of delay due to rain and lightning, the new Block 5 variant of Falcon 9 lifted off at 12:45 a.m. EDT from Cape Canaveral Air Force Station in Florida.
Despite Florence storm, which is likely to turn into a hurricane, looming some 1,000 km away, the vehicle soared through the clouds as the company expected and delivered the Telstar Vantage 18 satellite, aka Apstar 5C, into a geostationary transfer orbit.
It has been developed by US satellite maker SSL and will be operated under collaboration between Canadian company Telesat and the Hong Kong-based company APT Satellite. This payload, as described by Telesat, will provide broadcast, enterprise and communication services over the Pacific, from Hawaii to India and Pakistan.
Most importantly, the satellite is one of the heaviest ones to be launched by a Falcon 9 rocket, weighing approximately around 7,060kg. The only Falcon 9 satellite heavier than this was Telstar 19 Vantage, which was launched late in July and weighed approximately 16 kilograms more.
Two minutes after launch, the first stage of the vehicle separated and returned toward Earth, while the second stage continued toward the geostationary orbit for satellite deployment. The first stage landed back safely on the droneship — Of Course I Still Love You — stationed in the Atlantic and will be used in a future mission. Satellite deployment was confirmed about 32 minutes after lift-off.
SpaceX conducted this launch after a month-long break. The company hopes to reuse the first stage of its latest Falcon 9 variant with a minimal turnaround time of 24 hours. Previous Falcon 9 first stages could fly just for two times, but the latest one is expected to be reused at least 10 times with inspections, and up to 100 times with minor refurbishments.
The stage that was used in the last mission has already flown twice and could be the first one to make three flights when flown again on a future mission. This way, the cost of material and workforce requirements to prepare rockets for space missions would go down, and the company would fully realize its goal of reusability.
The next SpaceX flight will happen again nearly after a month when the company launches an Argentinian satellite from California. As Ars Technica reports, the company will attempt a land-based landing of the Falcon 9 at the Vandenberg Air Force Base in that mission. It also plans a Falcon Heavy launch for the Air Force and a single Falcon 9 flight with as many as 70 satellites onboard.
© Copyright IBTimes 2023. All rights reserved.