SpaceX, NASA Launch: Live Stream, Start Time, Key Info For Saturday's Space Mission
SpaceX forged ahead for their first manned flight into orbit after weather conditions on Wednesday forced the cancelation of a launch. Now, the private spaceflight company and NASA-manned flight will take off at 3:22 p.m. E.T. on Saturday from central Florida.
On Friday, the 45th Space Wing gave a 50% chance that the weather would hold up sufficiently to allow for takeoff. Two dates have been set aside — on Sunday and Tuesday — as backups in case the launch is unable to proceed Saturday. Sunday has a 60% chance of clear weather.
Wednesday's launch was postponed due to thunderstorms and tornado warnings.
Lightning is a top concern for a rocket launch. The launch will be postponed if there is lightning within 12 miles of the launchpad. Precipitation is also a concern for SpaceX, which was part of the reason for the canceled launch on Wednesday.
A few hundred-thousand people are expected to view the launch in Florida.
The launch will take place from Pad 39 A at NASA's Kennedy Space Center. Pad 39A has a storied history in the annals of U.S. space travel, serving as the launchpad for the first moon landing in 1969 and numerous Apollo missions afterward.
NASA is providing a live stream of the event on their official website.
The coverage will continue for about 19 hours when the SpaceX craft arrives at its destination. The capsule hopes to dock at the space station on Sunday at about 10:29 a.m. ET.
SpaceX's Crew Dragon craft will be piloted by NASA astronauts Bob Behnken and Doug Hurley and will link up with International Space Station (ISS). It will be the first spacecraft launch from the U.S. since the end of NASA's Space Shuttle program in July 2011.
NASA in 2014 granted $2.6 billion to Elon Musk's SpaceX with the goal of building a crew-operable version of its Dragon spacecraft. The original Dragon capsule had previously made regular cargo runs to the ISS.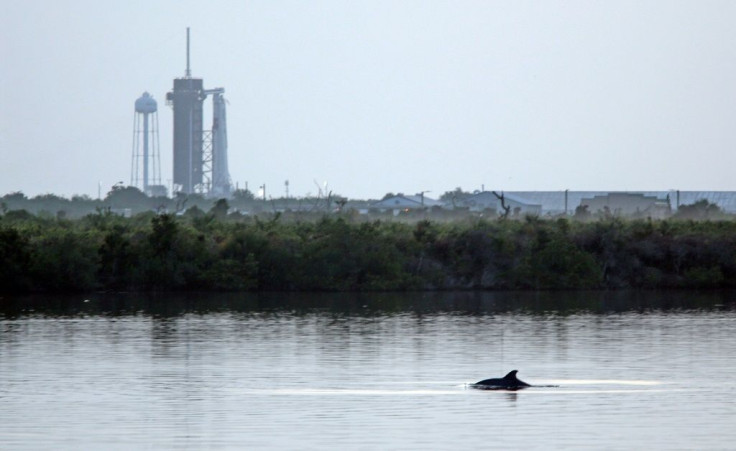 © Copyright IBTimes 2023. All rights reserved.
FOLLOW MORE IBT NEWS ON THE BELOW CHANNELS