SpaceX Rocket Passes US Air Force Test, One Step Closer To Contract Competition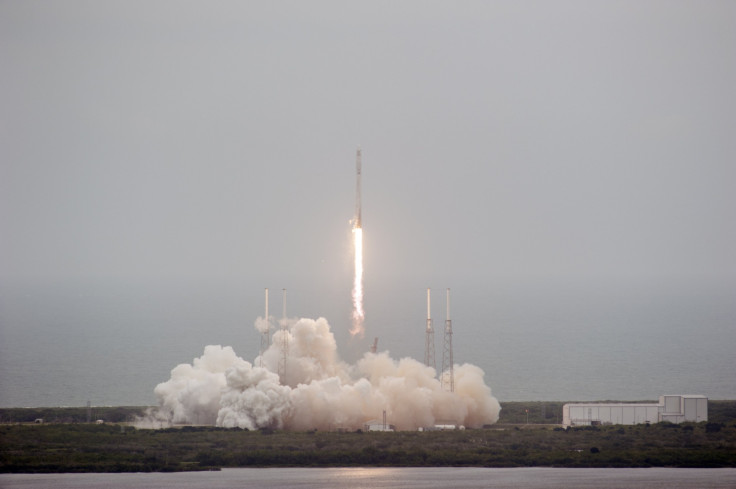 SpaceX, the company founded by Tesla Motors Inc. (NYSE:TSLA) CEO Elon Musk, has moved a step closer to competing for lucrative contracts for launching sophisticated national security satellites.
SpaceX said late last week the Air Force certified SpaceX's Falcon 9 launch system, a key milestone in the certification process, after inspecting data from three successful flights in the past year.
The company expects to satisfy the remaining certification requirements later this year, which could loosen the grip aerospace giants Boeing Co. (NYSE: BA) and Lockheed Martin Corp. (NYSE: LMT) have had on building spy satellites for the U.S. space program for eight years.
SpaceX has logged nine launches with the Falcon 9 and is also building a bigger rocket, the Falcon Heavy, capable of lifting the government's bulkier satellites.
Even if SpaceX's rockets satisfy all of the government's requirements, the Air Force could choose to award contracts to another company.
"Despite the certification, I'm sure there are some people in the Air Force who are worried about the reliability of the Falcon 9 going forward," Loren Thompson, a SpaceX critic and aerospace policy analyst for the Lexington Institute in Virginia, told the LA Times. "So, SpaceX is not a shoo-in to win the next competition for military launch services."
© Copyright IBTimes 2022. All rights reserved.
FOLLOW MORE IBT NEWS ON THE BELOW CHANNELS