Spain Anti-Immigrant Law Would Target Muslims, Limit Kebab Shops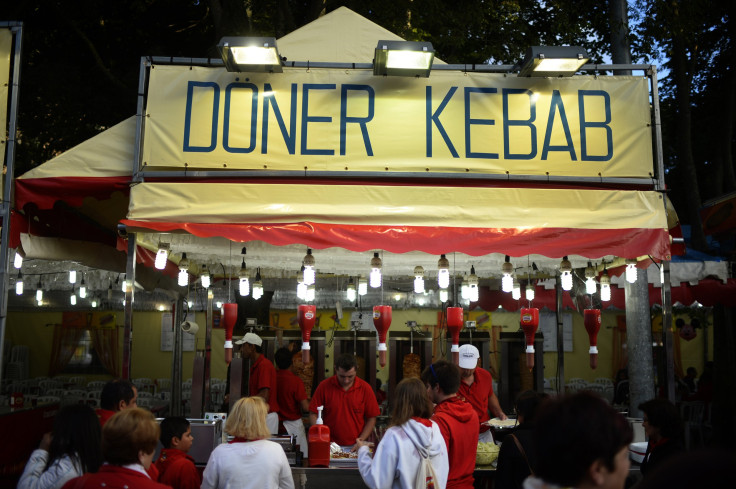 A proposed law in the Spanish municipality of Tarragona designed to limit immigrant "ghettos" would curb the number of new kebab shops along the port city's Mediterranean coast. Seeking re-election in a local vote May 24, conservative leaders have vowed to limit the number of Muslim eateries and other businesses traditionally owned by immigrants, according to the Los Angeles Times.
Alejandro Fernandez, a mayoral candidate and the leader of the Tarragona branch of Spain's ruling Popular Party, said at a city council meeting in January that the changes would prevent immigrant "ghettos" and protect "traditional Spanish businesses." Under the proposed law, business owners would not be able to obtain commercial licenses for new kebab shops, dollar stores or Internet cafes located within 500 yards of existing ones. The unemployment rate in Tarragona is more than 30 percent.
"Our coastal region has always had the most immigration, and we've never had any problems," said Joaquim Enrech Garola, the town councilor for citizens' security in the Tarragona suburb of Reus, according to the L.A. Times. "In recent years, more Muslims have arrived. Now, for example, let's say a bunch of Muslim kids are milling around after school. It's better if we disperse them, because they could form a ghetto. What we're doing is in their interest and in ours."
Some Muslims fear conservative leaders across Spain could embrace similar measures amid a growing anti-Muslim backlash across Europe. One city in Spain banned burqas last year. The law was later blocked by Spain's Supreme Court. There are about 1.6 million Muslims living in Spain, representing about 3 percent of the population. Many hail from North African countries across the Mediterranean Sea: Algeria, Morocco and Tunisia.
At the Tarragona Islamic Center, worshipers recently discussed the proposals while gathered for Friday prayers. "It's election season. We're used to this. They think it'll win them votes," said the center's imam, Muhammed Abdul-Rahim Bokadira.
Nuari Benzawi, 52, a Muslim immigrant from Algeria married to a Spaniard, said it's unfair that businesses such as his kebab shop and halal grocery store were being targeted by the proposed law. "My tomatoes are Spanish, and so are the potatoes I sell," Benzawi told the L.A. Times. "Do I need to sell pork to be a 'traditional Spanish business'? Do I need to sell wine?"
Husam Lakchouch, a high-school student in Tarragona, does not support the proposed law. "If you have many Muslims living together, you will have Muslim shops, Arab shops, mosques. They think it's a ghetto. They are afraid of that," he told NPR. "I don't know, I think it's a little bit racist. I think that when they see Muslims, they have an idea of terrorism."
© Copyright IBTimes 2023. All rights reserved.