Spain Arrests Man For Performing Forced Abortions On Colombian Rebels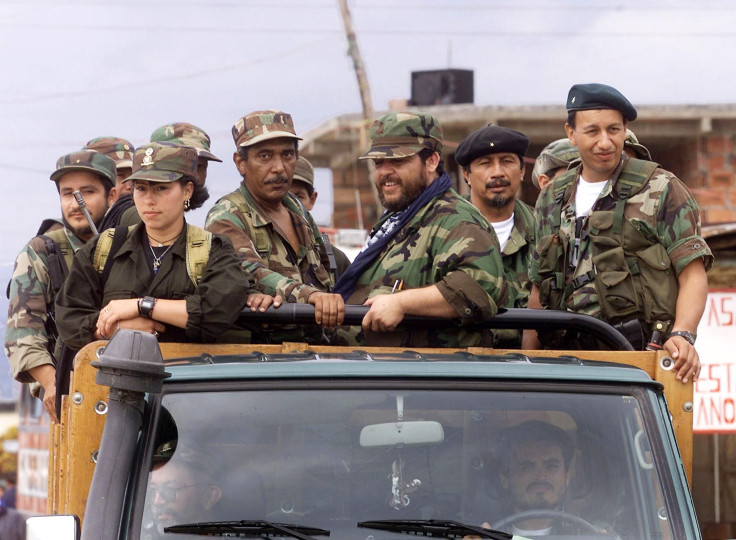 MADRID (Reuters) - Spanish police said Sunday they had arrested a man accused of performing more than 500 forced abortions on women fighters belonging to rebel group the Revolutionary Armed Forces of Colombia (FARC).
The man, known as "the Nurse" and described by Spanish police in a statement as an ex-fighter himself, was detained in Madrid. The police did not reveal his identity and could not immediately be reached for further comment.
The arrest comes after Colombia's top prosecutor, Attorney General Eduardo Montealegre, said Friday that his office was investigating 150 cases of former female rebel fighters who claimed they had been forced to terminate their pregnancies.
Montealegre said there was evidence that FARC fighters used forced abortions to avoid losing female fighters "as an instrument of war." In the past, the FARC has denied forcing women and girls to undergo abortions and said contraception is provided to female fighters in their ranks.
Spanish police said that according to Colombian authorities, victims of "the Nurse" had been raped by FARC fighters and included at least 50 underage girls. Some were forced to abort in the late stages of pregnancy.
Most of the abortions were carried out between 1998 and 2000, the police added.
Colombia's government has been in talks with the FARC for the past three years to end a five-decade-old conflict that has killed more than 220,000 and displaced millions.
© Copyright Thomson Reuters 2023. All rights reserved.