Colombian Government Pardons 30 FARC Militants Imprisoned In Goodwill Effort During Peace Talks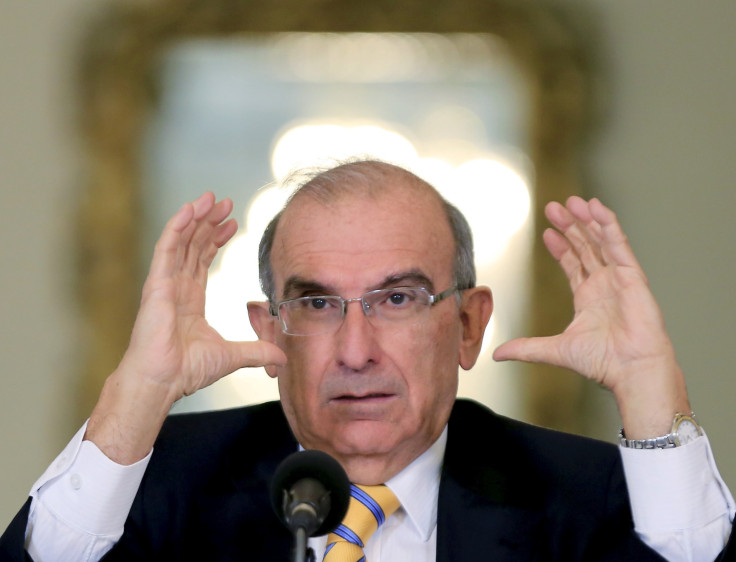 Amid peace talks between the Colombian government and FARC guerrillas, the country's government announced Sunday it would pardon 30 imprisoned rebels to build confidence between the two groups, Agence France-Presse reported. The two sides have been fighting for half a century.
The formal peace talks began in 2012 in Havana, and have since then reached major agreements on several major issues. The armed conflict between the left-wing guerrilla revolutionaries and the Colombian government has been deadly, and an estimated 220,000 people have been killed. Of that total, an estimated 80 percent have been civilians. Beyond fatalities, upward of 7 million people have registered on a victims database run by the Colombian government.
The majority of those deaths appear to be the result of massacres carried out by a right-wing paramilitary group that was created to combat FARC -- Fuerzas Armadas Revolucionarias de Colombia, or Revolutionary Armed Forces of Colombia.
The negotiations so far have resulted in an agreement for land reforms for farmers, amnesty for FARC combatants and a pledge to end illegal drug trafficking. FARC has largely financed its efforts through the sale and trafficking of cocaine.
Things aren't all rosy in the negotiating process, however. FARC announced Saturday it would not be able to abandon its weapons and begin peaceful relations with the government unless the paramilitary forces the Colombian government established are disbanded. Should the two sides reach an agreement, it is expected peace would be implemented immediately. The government contends those paramilitary forces were disbanded in 2006, and criminal groups are responsible for the violence blamed on the paramilitary.
If the negotiations continue to proceed in good faith, the two sides could sign an agreement as early as March.
© Copyright IBTimes 2023. All rights reserved.