Spain Has More Pigs Than Humans, Experts Warn Of Environmental Threat
A report released by Spain's environment ministry recently revealed that the population of pigs has outnumbered humans in the country, with 50 million pigs to 46.5 million humans. According to the report, there has been an increase of about 9 million animals in the past 5 years.
The meat industry that generated € 6 billion ($6.8 billion) by producing more than 4 million tonnes of pork products in 2017 is posing an environmental threat. Environmentalists say pigs consume 15 liters of water a day, which is a major issue in a country which is often affected by drought.
The amount of water used in Spain's pig farms in a day is more than the cities of Zaragoza, Seville and Alicante combined, according to environmentalists, The Guardian reported. In addition to that, nitrates from animal waste were contaminating groundwater.
"We've moved to an industrial and intensive model with grave consequences for water resources and the atmosphere," said Dani González from the nonprofit Ecologists in Action, Plant Based News reported.
The boom in the country's livestock farming makes agriculture the fourth-largest producer of carbon emissions, trailing behind transport, electricity generation and industry.
As a result, several campaigners are demanding a ban on new pig farms. The government too has pledged to address a potential environmental threat posed by the boom in the meat industry by implementing new standards within pig farming. It is planning to take steps to improve the environment and hygiene in the industry as well as animal health and welfare.
Prime Minister Pedro Sanchez, who took office in June this year, recently spoke about his plans of making the environment policy a priority. He also set up an independent ministry of environment, separating it from the previous joint portfolio with agriculture.
The pork industry has been hit by a series of scandals in the recent past. A police investigation took place after a customer returned a worm-riddled ham to a branch of Carrefour, the French supermarket chain, earlier this year. Investigations revealed that more than 50 tonnes of old meat that was supposed to be dumped were instead relabelled with new sell-by dates. A network of unscrupulous suppliers was also uncovered.
The industry is also known for its fraudulent practices especially with regard to the production of jamón ibérico de bellota, a type of cured ham. The best quality ham comes from thoroughbred blackfoot pigs, reared mainly in the oak woodlands in the country, known as dehesa. The meat has to be cured for a minimum of 36 months.
"When you don't control an industry in which traditionally there's a lot of fraud, because there's a lot of demand but not a lot of product, this is what happens," Francisco Espárrago, who produces jamón ibérico de bellota in Spain, said.
"For example, some animals graze in the dehesa but instead of living on acorns for the last three months of their lives they're given animal feed, but the inspector sees the pigs in the woods and so they receive the denomination," he added, South China Morning Post reported.
Apart from that, there were several strikes by workers over poor working conditions in the industry of late.
Spain's annual average personal pork consumption is 21 kilograms. The country's export mainly targets China's demand for the meat.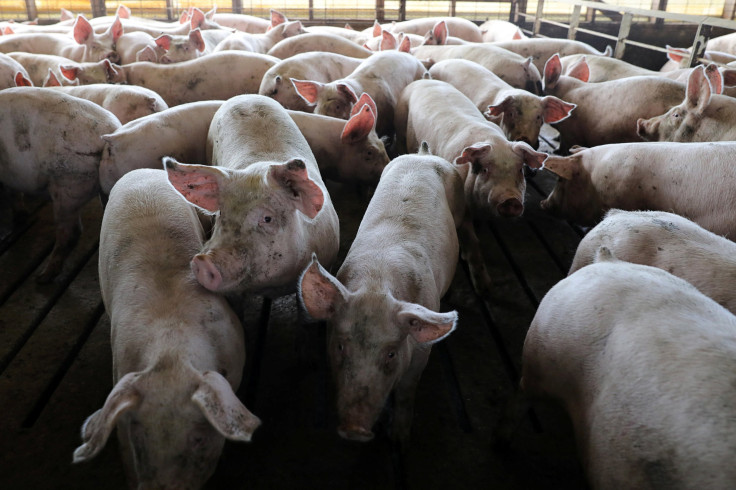 © Copyright IBTimes 2023. All rights reserved.