Spain's Economy Still Slowing, Though At Lowest Rate Since Start Of Recession, GDP Contracts By Just 0.1% In Q2; Recession May Be Ending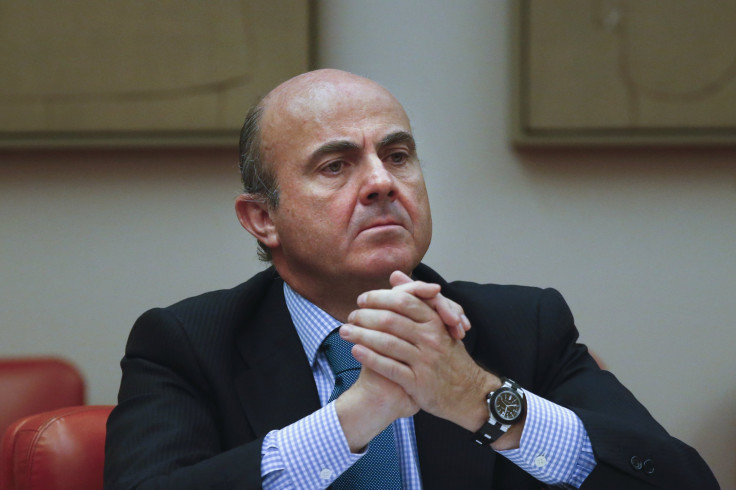 Spain's economy contracted for the eighth straight quarter though at a slowing rate, signaling that it could soon head toward growth, according to preliminary data released Tuesday by the country's statistics agency.
Madrid's National Statistics Institute, or INE, said the country's gross domestic product, or GDP, contracted 0.1 percent between April and June, but analysts and observers, including the Bank of Spain, expected that contraction after last week's drop in unemployment along with profits reported by the country's biggest bank.
The 0.1 percent figure is an improvement over the first quarter's 0.5 percent contraction and the fourth-quarter 2012 contraction of 0.8 percent, which was the worst rate of decline since the start of the crisis in 2009.
Despite weak consumer demand and reliance on growth abroad, Economy Minister Luis de Guindos used the GDP data as another opportunity to call an end to Spain's recession. Government officials have insisted on numerous occasions that Spain's four-year recession is about to end as a surge in exports gradually offsets still-insipid domestic demand and the continuing fall in public spending.
The euro region's fourth-largest economy is recovering from four years of budget cuts that soured domestic demand after the real estate market crashed. The European Central Bank saved Spain from a full European bailout last year after the country received EU aid for its banks. Spain has until 2016 to bring overspending back within the EU limit of 3 percent of output.
FOLLOW MORE IBT NEWS ON THE BELOW CHANNELS