Spain's Q4 GDP Grows At 0.3% Quarter-On-Quarter As Expected; Annual GDP Growth Slips Back Into Negative Territory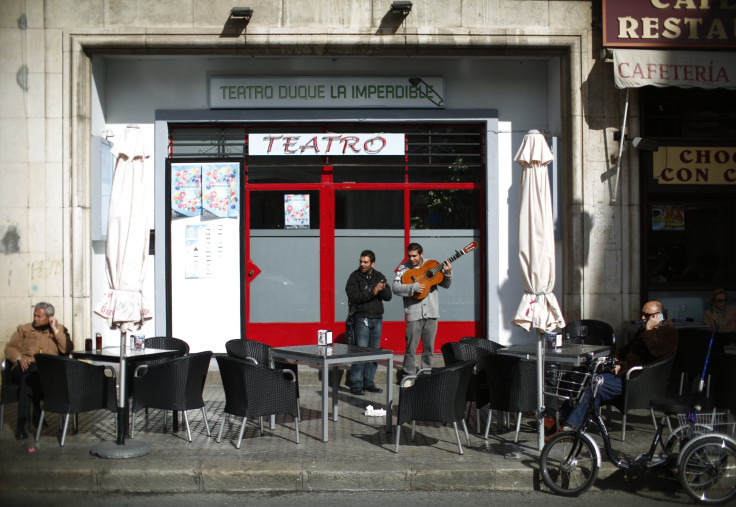 In the fourth quarter of 2013, Spain registered an expected 0.3 percent quarter-on-quarter growth while year-on-year growth was recorded at negative 0.1 percent, official estimates released Thursday showed.
Consensus forecasts had predicted a quarterly growth of 0.3 percent while estimates for annual growth had expected there to be no change over the previous reading. In the previous quarter, year-on-year growth was recorded at a negative 1.1 percent while quarterly growth was recorded to be 0.1 percent.
On Tuesday, Spain predicted that its economy would emerge from a five-year-long crisis at a faster rate than initially expected and also expected job growth to pick up in a country burdened by a 26 percent unemployment rate.
"In 2014, the Spanish economy will not only grow -- growth in the order of one percent is expected -- but Spain will also create net jobs," Economy Minister Luis de Guindos told a conference in Brussels, according to Agence France-Presse.
Spain's economy emerged out of a recession with a 0.1 percent growth in the third quarter of 2013.
"Spain is recovering quite nicely, driven by exports and increasingly investment," Christian Schulz, a senior economist at German bank Berenberg, told AFP on Tuesday. "Consumption is showing signs of stabilisation, but will surely remain weak due to high unemployment."
© Copyright IBTimes 2023. All rights reserved.