Spain's Unemployment Rate For First Quarter 2013 Highest Since 1976 At 27.2%; Premier Rajoy Set To Unveil New Policies Amid Austerity Protests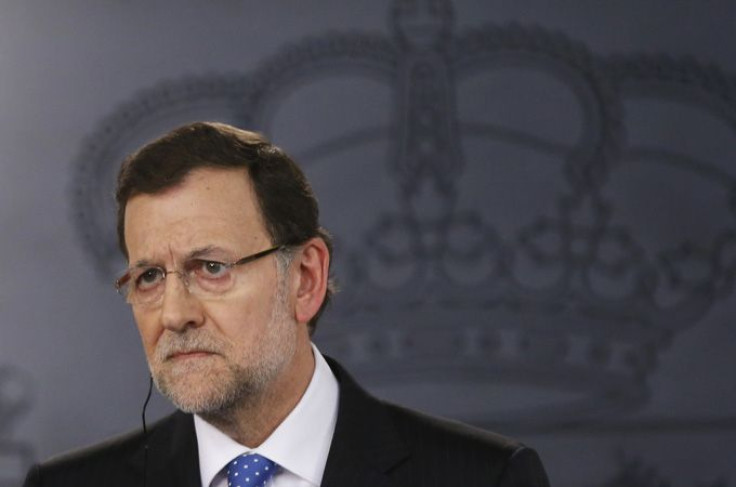 Spain's unemployment rate hit a record high 27.2 percent in the first quarter, a 1.1 percentage point increase from the same time last year, the Spanish National Institute of Statistics said Thursday.
This is the highest jobless rate for the country since 1976, and it's is more than three times higher than it was in 2007, just before Europe's economic downturn. The number of jobless Spaniards has surpassed six million for the first time ever, reaching more than 6.2 million people.
Unemployment has climbed more than 20 percentage points in five years, or since the beginning of the global economic downturn.
The number comes as anti-austerity protests are planned Thursday in Madrid and a day before Prime Minister Mariano Rajoy is set to unveil a plan to try to pull the eurozone's fourth-largest economy out of its second recession in five years. Rajoy is expected to ask European Union states for more time to enact further austerity policies, according to Bloomberg.
The International Monetary Fund last week cut Spain's growth forecast to a 1.6 percent contraction from a 1.5 percent contraction. It also said Spain's unemployment would peak at 27 percent, but the latest numbers show the country's jobless rate is already above that estimate.
The crisis is leaving a profound mark on Spanish society, even in the relatively richer parts of the country such as Catalunya, where the real estate crisis has left many homeless and forced to move back with their parents.
Spain's El Pais daily cited the case of a couple from L'Hospitalet, near Barcelona, Juan and Cecilia Martín, whose only income is a 426 euro ($560) subsidy paid by the state after their unemployment benefits ran out. Before the crisis hit, he worked for a shipping company and she in a dentist's office. They lost their house to bank repossession, and are thinking of leaving Spain.
© Copyright IBTimes 2023. All rights reserved.