Speculation Swirls In Russia Over Putin's Ex-Wife's Name Change, Reported Remarriage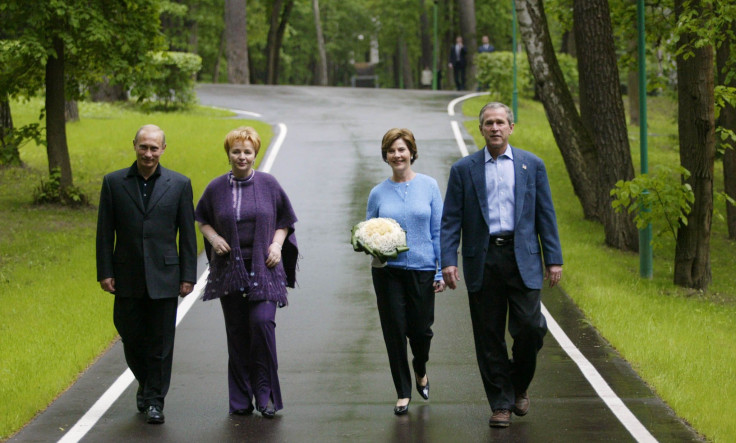 MOSCOW — Rumors, dubious social media profiles and official denials are a staple of periodic online frenzies over the personal life of President Vladimir Putin — and all have been in evidence this week after documents surfaced apparently proving that Putin's ex-wife, Lyudmila Putin, changed her surname last year. The Kremlin did not deny informed guesswork about the new status of the country's former first lady, and a state-owned television channel even briefly reported the story.
Lyudmila Putin, 58, disappeared from the public eye when she and her husband announced they were separating in 2013 after 30 years of marriage, but she has now been tied to businessman Artur Ocheretny, 21 years her junior.
Vladimir Putin has long been protective about his personal life, which the Kremlin has gone to great lengths to keep secret. And the revelations about the possible remarriage of his ex-wife, like other details of his private life, have appeared in dribs and drabs, largely through the efforts of bloggers and obscure websites, and remain shrouded in speculation.
"You know that Vladimir Vladimirovich [Putin] and Lyudmila Alexandrovna are divorced and, it follows from this that ... I do not have the authority to speak about Lyudmila Alexandrovna and her personal life," Putin's press spokesman, Dmitry Peskov, told reporters on a conference call Tuesday, according to state-owned news agency RIA Novosti.
The story was first reported last week by little-known Russian news site Sobesednik, which cited publicly available property documents from an apartment where Lyudmila Putin was registered in St. Petersburg, which apparently showed that she had changed her name to Lyudmila Ocheretnaya.
The details of the apartment ownership were checked by the anti-corruption fund of opposition leader Alexei Navalny, who said they were correct.
"She got married, excellent, I wish them love and harmony. We don't see any corruption here,­" Navalny wrote on his blog.
The revelation prompted a flurry of speculation on blogs and tabloid websites and was reported by some of Russia's liberal news outlets — but was ignored by the mainstream Russian media that is tightly controlled by the Kremlin.
After a week of online speculation, the pro-Kremlin state-controlled NTV television channel gave about three minutes of airtime to the story on its evening news program Tuesday, with presenters speculating that the development might pave the way for the Russian leader's own remarriage.
While the news piece was shown only in Russia's Far East and was cut for audiences in Central and Western Russia, for some commentators the very fact that state television aired the story meant that it was true.
"NTV will report on Lyudmila Putin tonight, which means it is a sanctioned leak," prominent Russian journalist Oleg Kashin tweeted earlier Tuesday after a short advertisement for the news program was shown by the channel.
Putin married Lyudmila, who previously worked as a air stewardess, in 1983 and they have two daughters, Maria and Katerina. While Lyudmila appeared alongside Putin during the early years of his presidency, her public outings became rarer and rarer.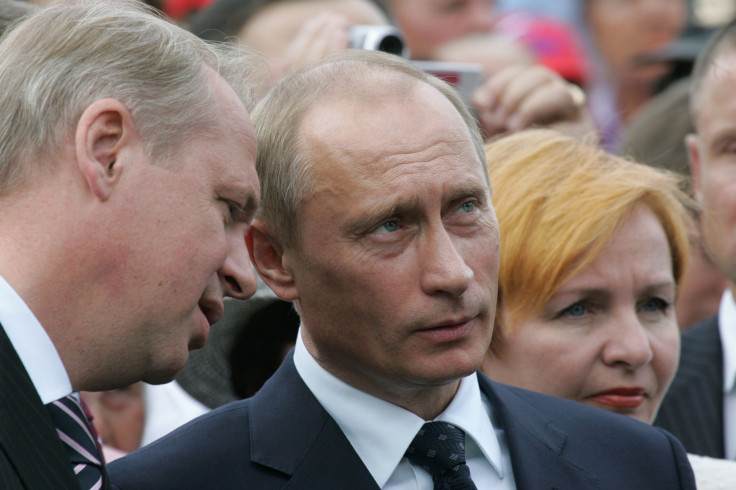 "She is a strong, fair and kind person," Ksenia Sobchak, a Russian journalist and celebrity who knew the Putin family because her father was Putin's boss in St. Petersburg in the 1990s, said in an interview on the Dozhd television station Tuesday.
"I know for certain that in some situations she could say things to him that others in his circle could not," Sobchak said.
Putin rarely speaks about his personal affairs and has angrily denied rumors of a relationship with former Olympic gymnast Alina Kabaeva. During a televised call-in show in April 2014, Putin said that, after his divorce, he would "give away­" Lyudmila in marriage again before thinking about himself.
© Copyright IBTimes 2023. All rights reserved.