Spider-Man Officially Joining Marvel Cinematic Universe, Getting Standalone Film Reboot In 2017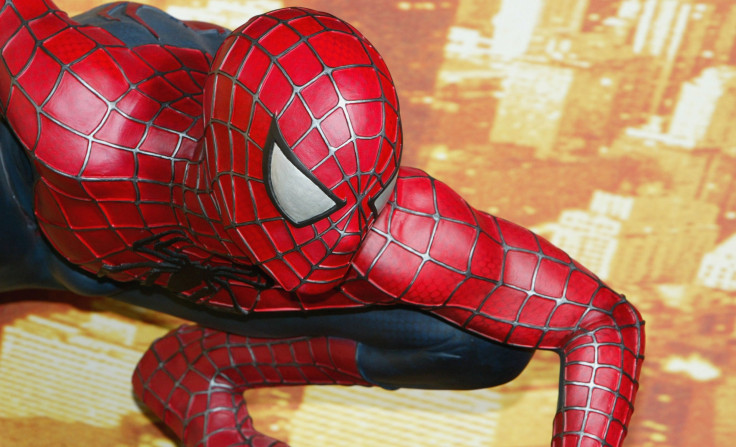 Sony and Marvel have cut a deal that will allow Spider-Man into the Marvel Cinematic Universe (MCU). The deal comes after a decade of outcry from fans to see one of Marvel Comics' most iconic characters fight alongside The Avengers like Ironman (Robert Downey Jr.) and Captain America (Chris Evans).
According to a statement Monday from Marvel, the new deal will have the web slinger first appear in an upcoming film attached to the MCU. This will likely be "Captain America: The Civil War" as Spider-Man played a big part in the comic book version of that storyline. The press release refers to the character as "the new Spider-Man," meaning Andrew Garfield is probably not going to return for a third film. This heightens speculation about the future of Sony's "Sinister Six" project, as well.
Marvel did confirm that the character's alter ego would be Peter Parker. This puts an end to many fans' hopes that Miles Morales, a young black character who takes on the role of Spider-Man after Parker dies in the comics, would make his way to the big screen.
After Spidey's appearance in an MCU Film, Sony will launch a $4 billion Spider-Man franchise on July 28, 2017, with the release of a standalone movie. Best of all, the standalone "Spider-Man" film will be coproduced by the genius mind behind the MCU, Marvel Studios President Kevin Feige. Joining him in the producer's chair will be Amy Pascal, who just stepped down as co-chairman of Sony Pictures Entertainment and chairman of the Motion Picture Group. Pascal was responsible for launching the original "Spider-Man" movies starring Tobey Maguire in 2002.
The press release from Marvel also said that the two are looking into ways to integrate MCU characters, which include Captain America, Thor, Ironman and more, into the standalone Spider-Man movie.
"I am thrilled to team with my friends at Sony Pictures along with Amy Pascal to produce the next Spider-Man movie," said Marvel Studios President Kevin Feige. "Amy has been deeply involved in the realization on film of one of the world's most beloved characters. Marvel's involvement will hopefully deliver the creative continuity and authenticity that fans demand from the MCU. I am equally excited for the opportunity to have Spider-Man appear in the MCU, something which both we at Marvel, and fans alike, have been looking forward to for years."
With fans chomping at the bit to see Spider-Man in Marvel's beloved cinematic universe, the studio is adjusting its entire Phase 3 schedule, which it announced at the end of October. The studio adjusted the release dates for four of its movies.
"Thor: Ragnarok" will hit theaters Nov. 3, 2017, and Marvel's "Black Panther" will be released July 6, 2018. "Captain Marvel" is now scheduled for Nov. 2, 2018. Finally, Marvel's "Inhumans" will be postponed until July 12, 2019. Marvel has confirmed its release dates for "Avengers: Infinity War Part 1 & 2" remain unchanged at May 4, 2018, and May 3, 2019, respectively. Strangely enough, this puts "Inhumans" premiering after the culmination of the "Avengers: Infinity War," which many believed would cap off the entire series.
This addition of Spider-Man now shifts Marvel's previously reported Phase 3 calendar. Following this year's release of "Avengers: Age of Ultron," the next four years of movies from Marvel will now look like this:
"Ant-Man" – July 17, 2015
"Captain America: The Civil War" – May 6, 2016
"Doctor Strange" – Nov. 4, 2016
"Guardians of the Galaxy 2" – May 5, 2017
"Spider-Man" - July 28, 2017
"Thor: Ragnarok" – Nov. 3, 2017
"Avengers: Infinity War Part 1" – May 4, 2018
"Black Panther" – July 6, 2018
"Captain Marvel" – Nov. 2, 2018
"Avengers: Infinity War Part 2" – May 3, 2019
"Inhumans" – July 12, 2019
© Copyright IBTimes 2023. All rights reserved.