Marvel Studios: 6 Things We Learned From Marvel's Phase 3 Announcement Including 'Captain America: Civil War,' A Two-Part 'Avengers' Movie And More [PHOTOS]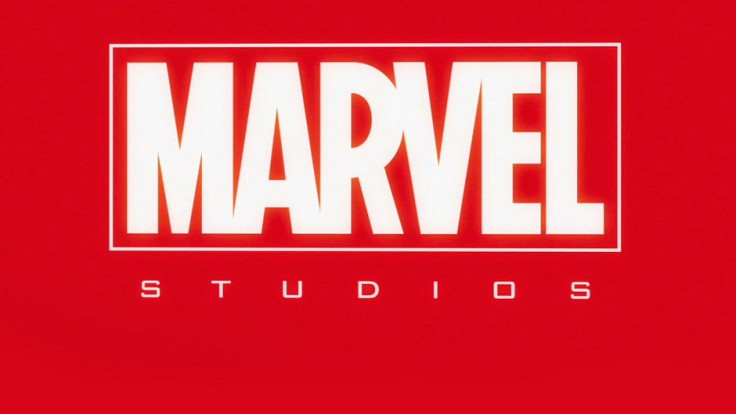 (UPDATE: Marvel has revised its Phase 3 release schedule now that it's added "Spider-Man" to the MCU. Original story follows).
Marvel announced the cadre of films that will make up the studio's Phase Three Tuesday at the El Capitan Theater in Hollywood, hot off the heels of its record-breaking "Age of Ultron" trailer. At the event, president of Marvel Studios Kevin Feige was joined by special guests Joss Whedon, Chris Evans and Robert Downey Jr.
Marvel delivered a lot of exciting information in a very short amount of time, so we've compiled the main takeaways from the Phase Three announcement.
1) The Next "Avengers" Film Will Be Split Into Two Parts: Those who have been paying attention will know that the movies have been teeing up the "Infinity Gauntlet" story for some time. Now the studio confirms that Earth's mightiest heroes will be in a two-part film titled "Avengers: Infinity War," to be released one year apart from each other.
2) New Heroes Are Coming: Doctor Strange, Black Panther and Captain Marvel are all heroes that fans can expect films from in Phase Three. "Doctor Strange" will be directed by Scott Derrickson. Meanwhile, it was announced that Black Panther will be played by Chadwick Boseman. It's also worth noting that Captain Marvel's alter ego will be a woman named Carol Danvers. This will mark the first female-led superhero movie from Marvel.
3) All Of The Old Favorites Will Be Back: The three superheroes that built the foundation for the Marvel Cinematic Universe will all return. Thor will be getting a third movie, "Thor: Ragnarok." Meanwhile, Evans will share the screen with Downey in "Captain America: Civil War." The plotline is one of the most popular in the Marvel comic books and now it will officially be brought to the big screen.
4) The "Guardians Of The Galaxy" Will Be Back: Marvel confirmed the release date on all of its Phase Three movies including the follow-up to this summer's massively popular "Guardians of the Galaxy." The untitled sequel will premiere May 5, 2017. Other than that, Feige gave no more details.
5) Marvel's Not Done Introducing Obscure Characters: Marvel tested the waters with "Guardians" and is breaching some unfamiliar ground with its coming Netflix shows. Another element to Marvel's Phase Three plans is the inclusion of "Inhumans," a storyline that many believed would be a convenient way to introduce mutants from "X-Men" that the studio is still unable to legally use since Fox owns the rights. However, Feige remained tight-lipped about any real details.
6) Here Is What You Can Expect From Marvel In Phase Three (Complete With Cool Title Images):
-"Captain America: Civil War" (May 6, 2016)

-"Doctor Strange" (Nov. 4, 2016)

-"Guardians of the Galaxy 2" (May 5, 2017)

-"Thor: Ragnarok" (July 28, 2017)

-"Black Panther" (Nov. 3 2017)

-"Avengers: Infinity War, Part 1" (May 4, 2018 and 2019)

-"Captain Marvel" (July 6, 2018)

-"The Inhumans" (November 2018)

-"Avengers: Infinity War, Part 2" (May 3, 2019)
© Copyright IBTimes 2023. All rights reserved.
FOLLOW MORE IBT NEWS ON THE BELOW CHANNELS